Since Lynn's living miniature garden party, I've been thinking of creating another garden.  A few days ago I found the pot stacker that I bought last year at a craft show from Oakville Ironworks.   The pot stacker inspired me to get some pots and make a tiered living miniature garden!  Oakville Ironworks had written down the pot sizes for me on their business card, but I couldn't find it, so I searched and found a helpful post and picture on Nature Nut Notes.
After a trip to Home Depot yesterday, I came home with a 16″ standard clay pot and a 12″ pot.  The 12″ pot turned out to be too big for the second pot on the stack, but fortunately I already had some smaller ones that worked great.
This morning I found the Oakville Ironworks' card with the pot measurements!  They suggested one 14″ pot, two  8″ pots and two 6″ pots.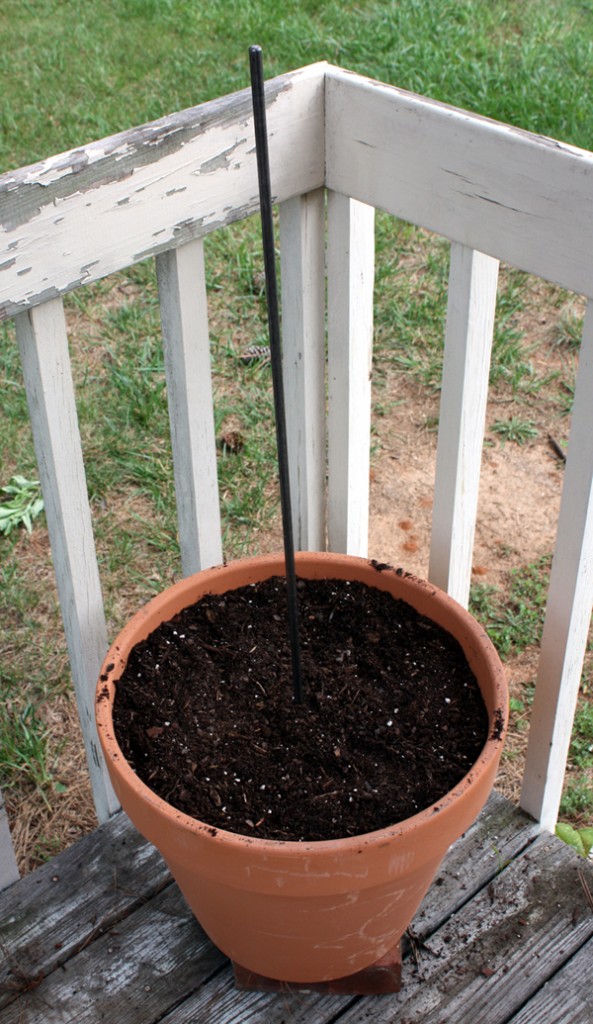 The 16″ pot filled with styrofoam pieces on the bottom and Scott's potting soil.  (At Lynn's house we used Miracle Gro potting soil.)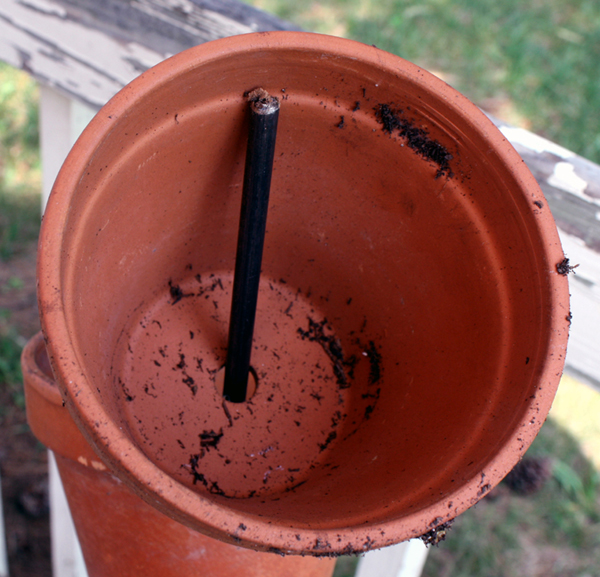 The combination of pots I chose turned out to be just the right height!  This is the top pot on the stacker.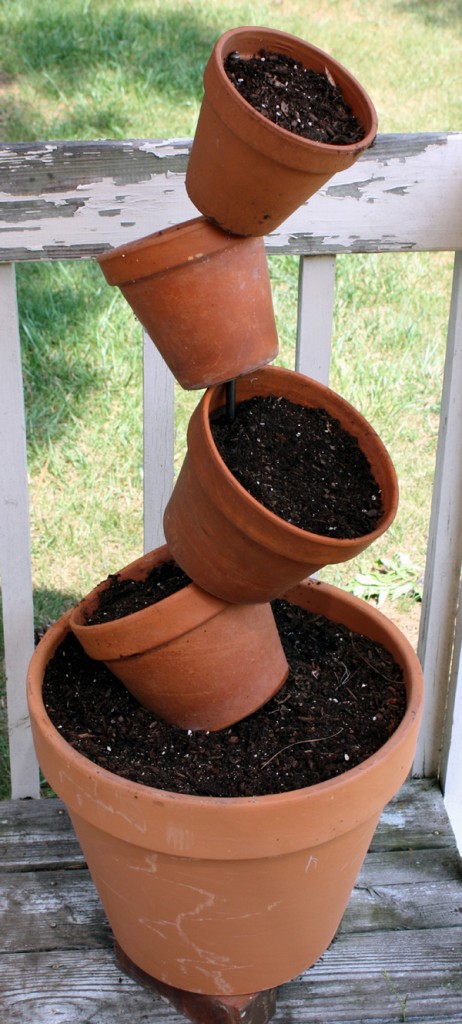 Ready to plant! At Home Depot and Lowes I found a few plants small enough to be in my miniature garden.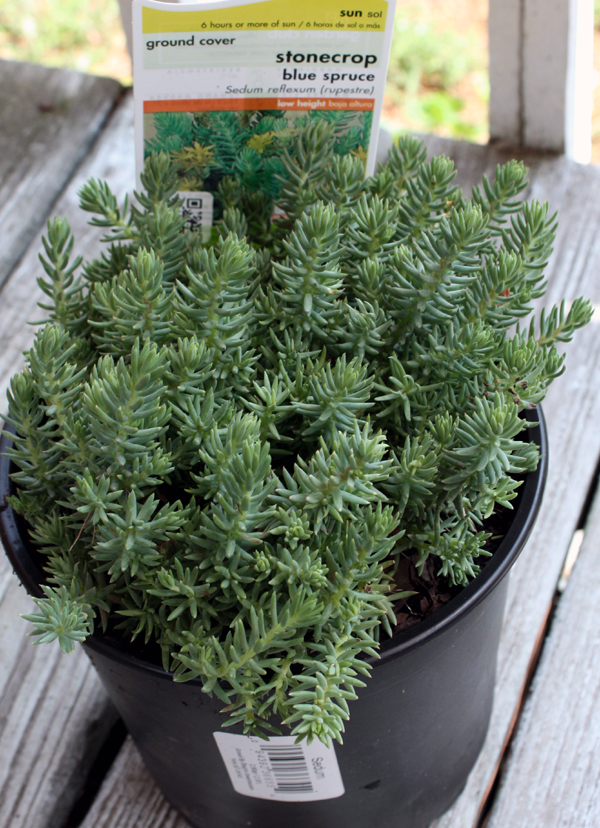 Stonecrop Blue Spruce ground cover, $3.33 at Home Depot.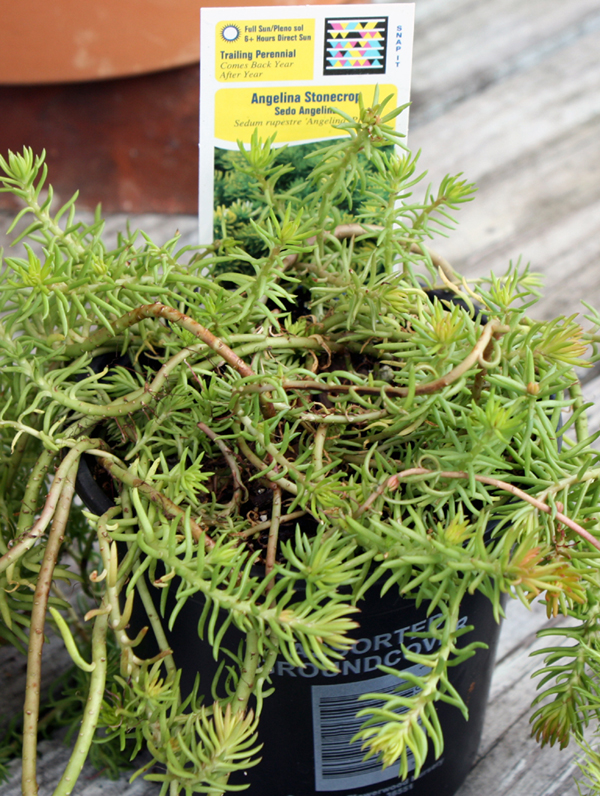 Angelina Stonecrop ground cover,  $2.98 at Lowes.  (I think I picked one out that was too leggy, but I can work with it).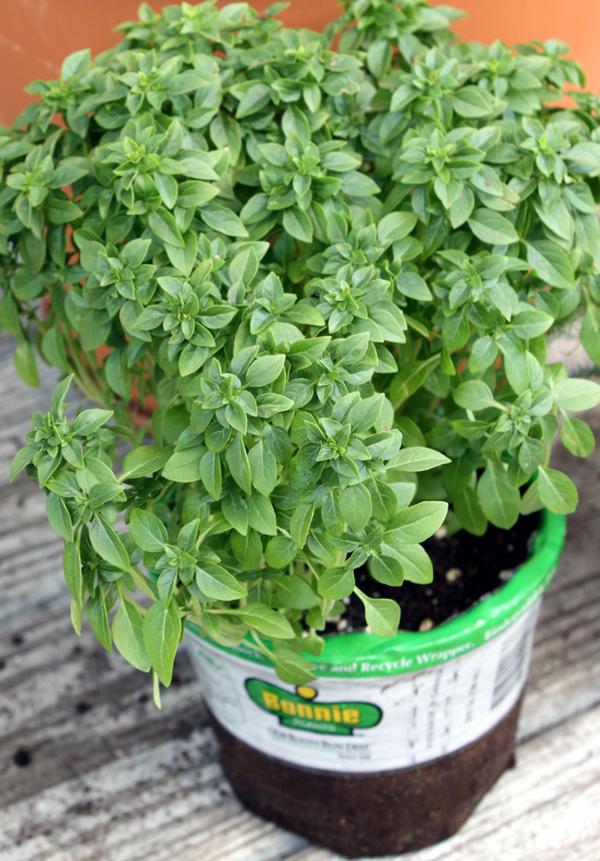 Bonnie Boxwood Basil herb, $3.48 at Home Depot. (This grew too big – see Part 4 of this article series.)
---
Gardman R687 4-Tier Mini Greenhouse
Hydrofarm CK64050 Germination Station with Heat Mat
---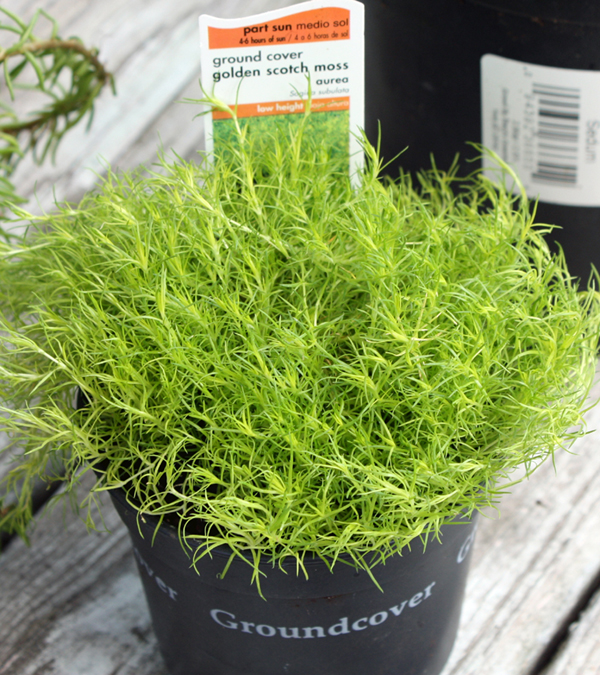 Golden Scotch Moss ground cover, $1.97 at Home Depot.  Love this!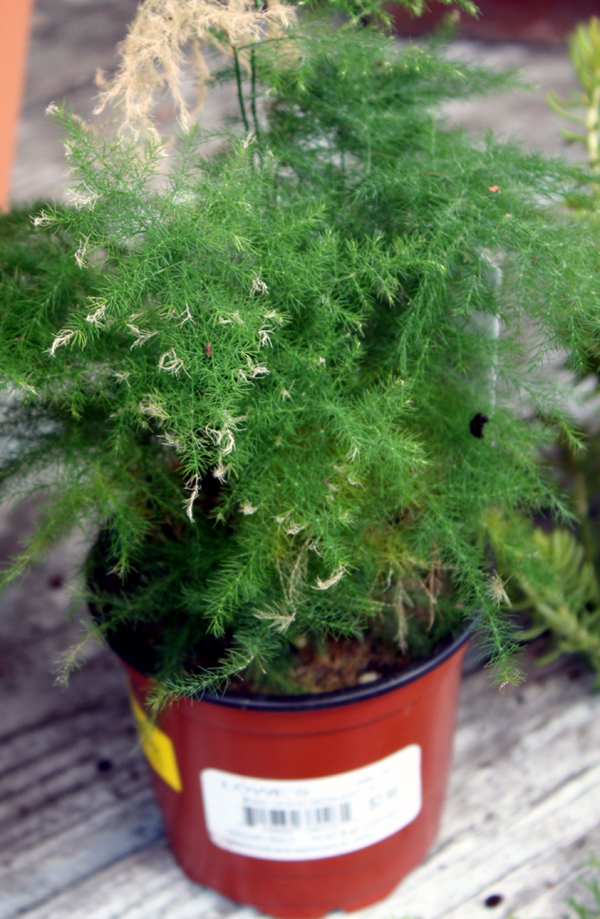 Asparagus Fern, $1.00 on clearance at Lowes.  This was in the indoor plants section, but I thought for $1.00 I'd try it outside in my garden.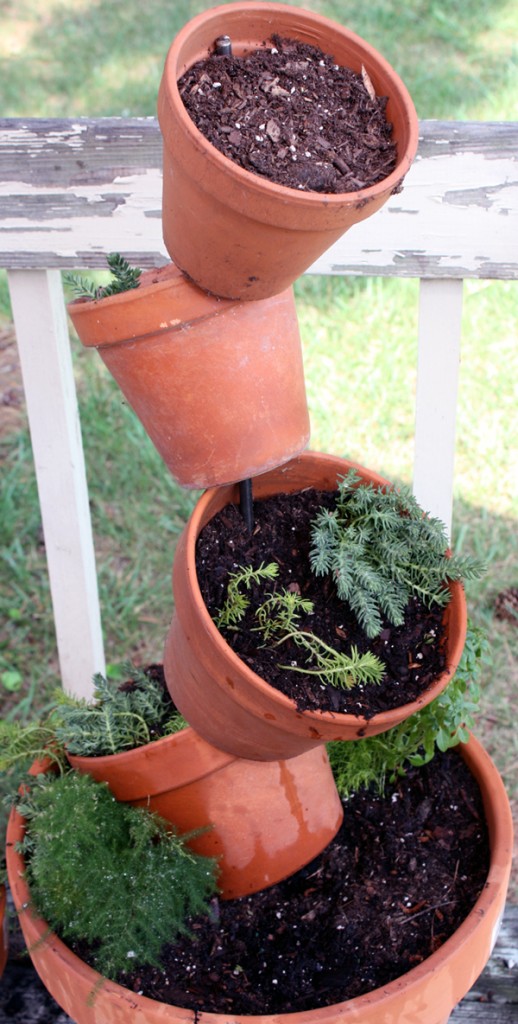 The beginning of my living miniature garden!  Now to find some landscaping ideas, more plants, pathway stones and miniature accessories.  If you would like to create your own living miniature garden, the following articles may be helpful to you.
---
 All photos by Kathryn Depew
Copyright 2012 Kathryn Depew
Have you tried a similar project? Please comment below and leave your ideas and suggestions! Would you like to share your creation? Please contact me!
Related articles