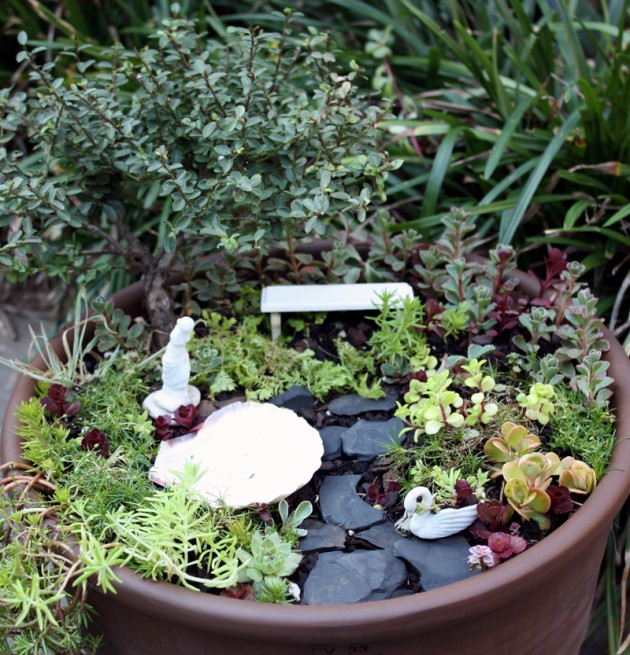 Last weekend I had the opportunity to visit Lynn McEntire and learn how to plant a living miniature container garden. After enjoying a poolside luncheon, we got started.  See the Tutorial on how to make your own living miniature container garden, including videos!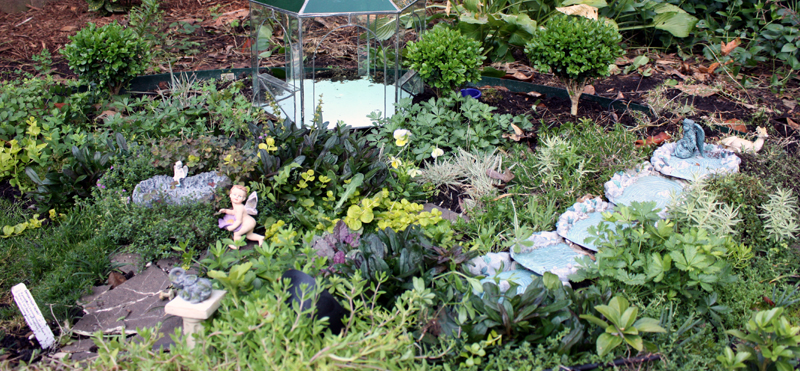 Lynn has spent many hours working in her delightful in-ground miniature garden.  She found that miniature gardening is just like gardening in full size – it is hard work, but rewarding!  Lynn has found much of her inspiration and many of her plants and accessories at the Two Green Thumbs online shop.
The video above gives a short tour of the garden – it was made in the full sun and is a little shaky, but hopefully it will give you some ideas for your own garden!  (I'll work on my video-taking skills!)  She grew many of her own miniature plants in a small greenhouse on her deck.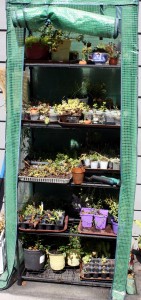 ---
Fairy House Handbook
Gorgeous Garden Railways
Gardman R687 4-Tier Mini Greenhouse
---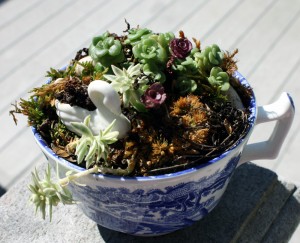 Almost any container will do for a miniature garden – even a tea cup!
---
Copyright 2012 Kathryn Depew
Would you like your artwork or handcraft featured on this site? Please contact me!
Back to the Miniatures Gallery
Related articles
---