Craft Show Displays Dilemma
My friend Judy Cleve and I are always racking our brains for craft show display ideas.  Judy sells my pottery and jewelry for me at craft shows, and she also sells her own handcrafted jewelry as well.
This year I wanted to update the Cotton Ridge Pottery booth displays and have a more natural, earthy look, but needed to fit them into my rather low budget!  Here are a few of the ideas Judy and I came up with for the March 2012 NA Crafters Show.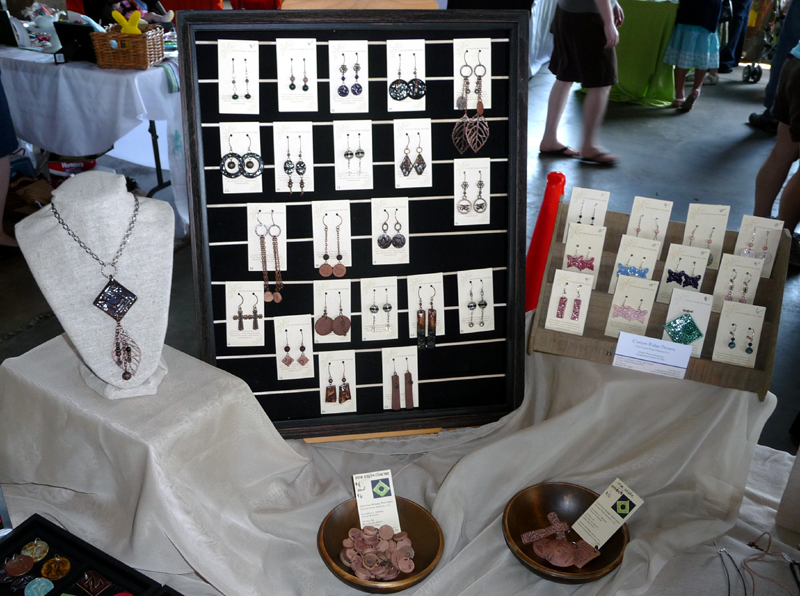 Shadow Box Earring Rack

I made this earring display in about 2 hours from a shadow box found at Hobby Lobby (during a 50% off sale).  See the tutorial at this link.  $27 plus tax.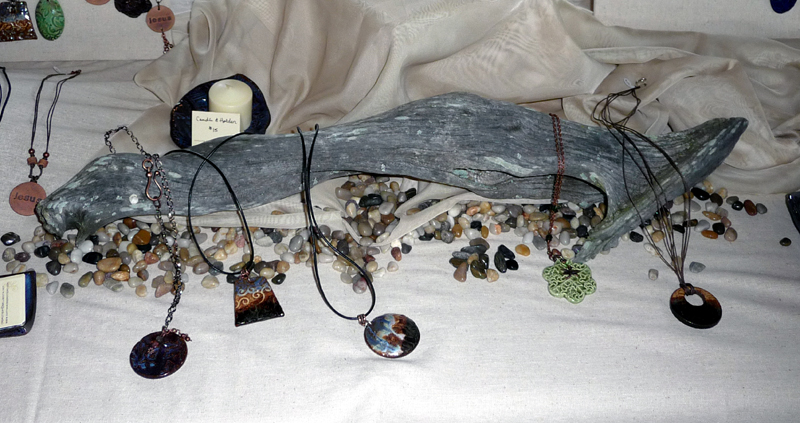 Driftwood and Pebbles
The driftwood was a gift from my mom-in-law, and Judy already had the pebbles.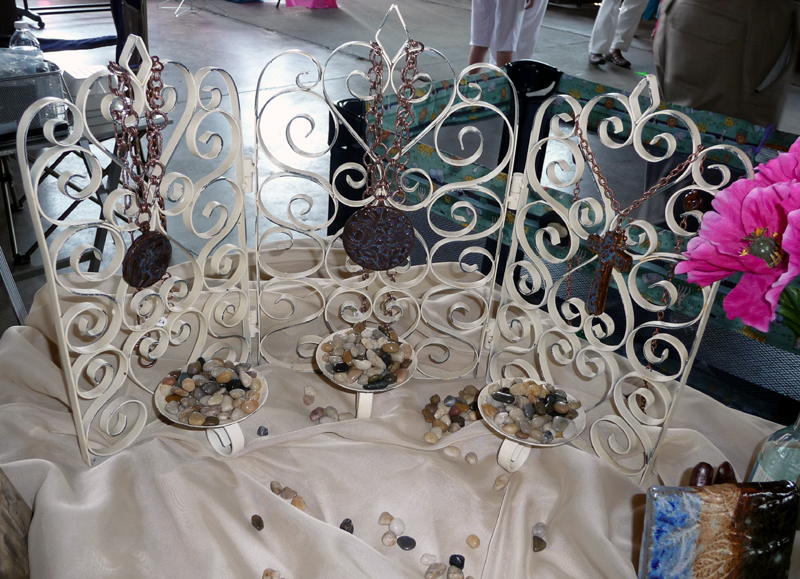 Decorative Candle Holders
This metal decorative candle holder is from Judy's collection, but I've seen them at Hobby Lobby at prices ranging from $10 – $30.  (Hobby Lobby frequently has sales and publishes 40% off coupons on their web site.)
---
Jewelry Making Supplies
Kindle Fire, Full Color 7″ Multi-touch Display, Wi-Fi
Crafts and Craft Shows: How to Make Money, Second Edition (Kindle Edition)
---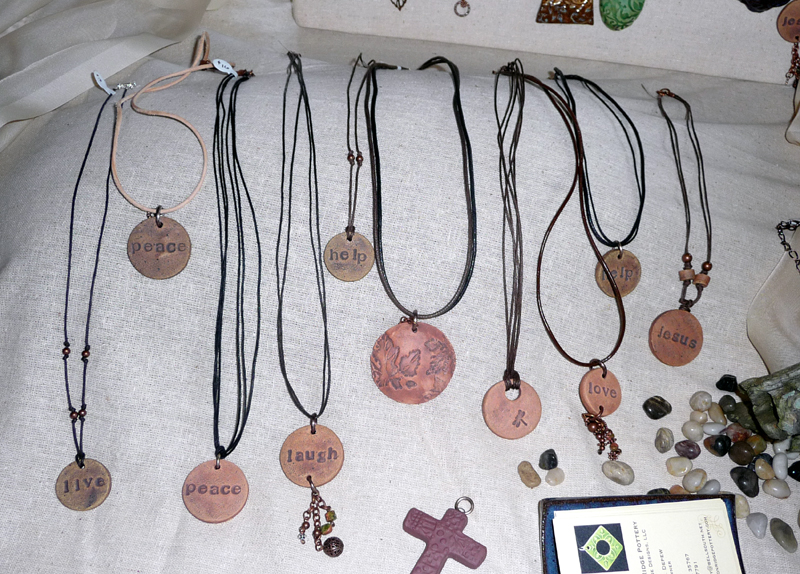 Pillow
A small pillow underneath the tablecloth allows the necklaces to drape nicely.  Judy's friend Christa thought of this elegantly simple idea!

Antique Dressmaker's Form
My mom gave me this antique dressmaker's form years ago.  Judy dressed it in natural colors and pinned her jewelry on it.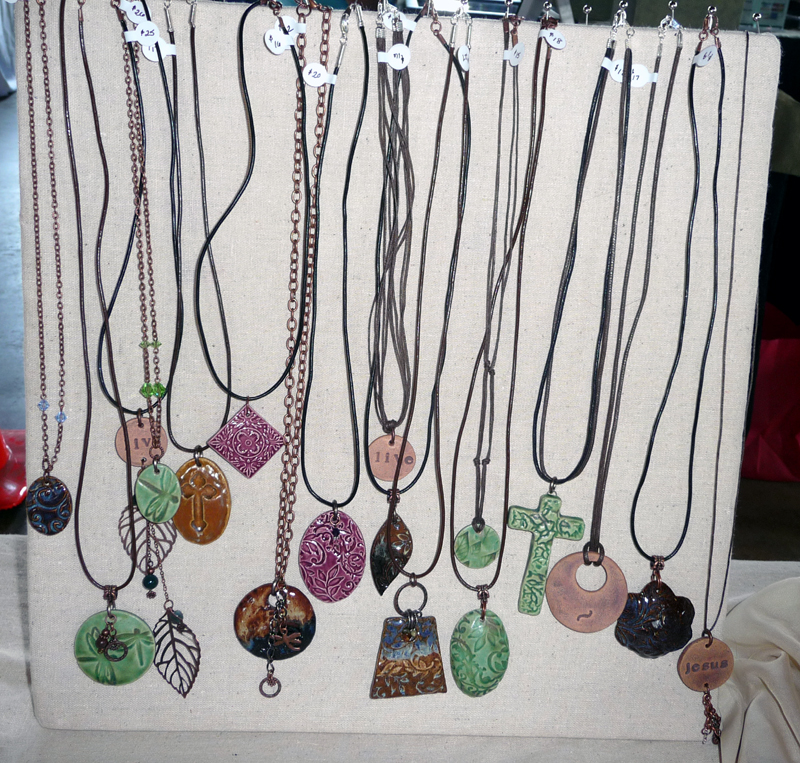 Standing Necklace Display
This one of four standing jewelry displays I put together years ago; this year Judy covered it in some natural colored f for an entirely different look.  (See tutorial at this link.)  The fabric has a little texture – enough to be interesting, but not enough to distract from the jewelry.

Other Ideas
We also used wooden bowls and coffee beans in baskets.  See my Pinterest Jewelry Displays Board for many more creative ideas from all over the internet!
---
Photos by Kathryn Depew and Judy Cleve
Copyright 2012 Kathryn Depew
Related articles
---