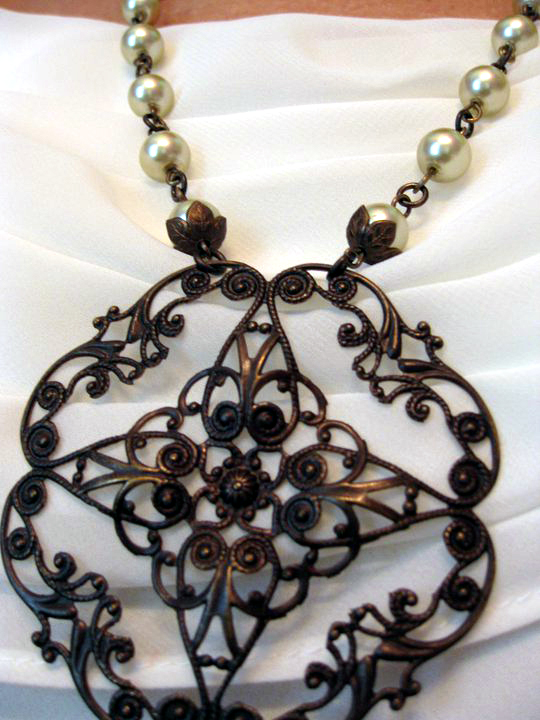 "Strength and dignity are her clothing, and she smiles at the future." Proverbs 31:25
Judy Spiva Cleve has been designing and creating jewelry since 2007. Her most recent line of vintage brass jewelry mixed with complementing beads and Swarovski crystals is both stunning and creative.
"Having a dream and vision for the future is what brought these pieces to life. I hope that you find beauty in the art that was created to compliment the natural beauty that God gave you." – Judy Spiva Cleve
Judy has also been with me from the beginning of Cotton Ridge Pottery as my indispensable independent Advisor, Salesperson and friend with seemingly inexhaustible ideas, enthusiasm and encouragement.
Ordering Information
Please visit Judy's Facebook Page for information on the pieces she currently has for sale. Or contact her via email: naturallyjudy@gmail.com. Special orders are welcome.
---
Copyright 2011 Kathryn Depew. Photos by Judy Cleve and Kathryn Depew, used by permission.
Would you like your artwork or handcraft featured on this site?  Please contact me!
Related Articles: 
---