This project isn't only for kids – I had fun making these myself!
Materials Needed
Unfinished Shadow Box (found at Hobby Lobby)

Unfinished Wooden Letter (found at Hobby Lobby)
Scrapbook or Other Decorative Paper
Ruler
Masking Tape & Scrap Paper
Tacky Glue
Straight-edge razor blade or paint scraper
Sandpaper
Glass Cleaner
Primer & Paint
Embellishments: May Arts 1-1/2-Inch Wide Ribbon, Mauve Sheer Flowers, Buttons, Fabric or Paper Flowers, etc.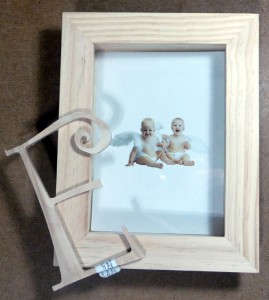 Instructions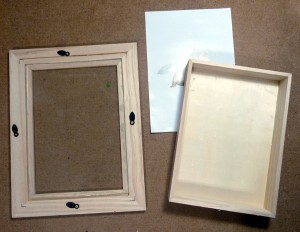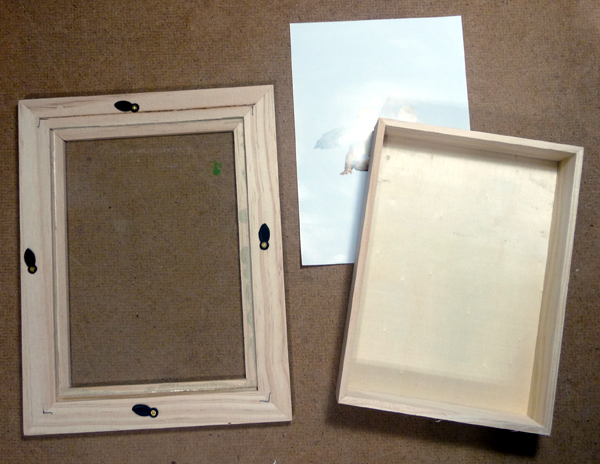 1.  Take the shadow box apart.  Sand the shadow box and wooden letter, and wipe off the dust.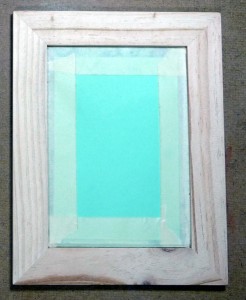 2.  Mask the front of the shadow box glass with the masking tape and scrap paper.
3.  Paint the letter and shadow box frame front and the inside of the box with primer, let dry.  Sand lightly with fine sandpaper.  (You can also paint the outside of the box if you desire.)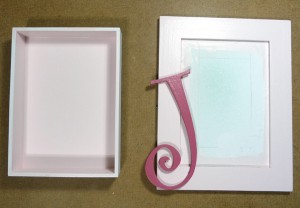 4.  Paint the shadow box frame front and inside of the box and letter with one to two coats of paint.  (I used leftover interior house paint, but acrylic paint would work as well.  You may want to spray with Glossy or Satin Finish if you use acrylic paint.)  Let paint dry.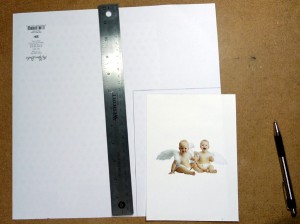 5.  Use the shadow box insert as a template and cut a rectangle of decorative paper to fit the back of the shadow box.  Glue to the back of the shadow box with tacky glue – use a thin layer of glue around the edges so that the paper doesn't warp.
---
Scrapbook Embellishments
K&Company Ancestry 12-by-12-Inch Paper Pad
Craft the Perfect Frame: Transform Plain Frames with Papers, Paints, & Embellishments
---
6.  Peel the masking tape off of the glass and use a razor blade to gently scrape off excess paint/tape. (Parental supervision required.)
7.  Clean glass inside and out. (Parental supervision required.)
8.  Glue letter on front of frame.  Glue embellishments on the frame and inside the box.
9.  Fill with memorabilia, pictures, etc., and assemble the shadow box.  You're finished!
Hope you had fun!  Please let me know if you have any suggestions or questions!
---
Copyright 2012 Kathryn Depew
Related articles
---