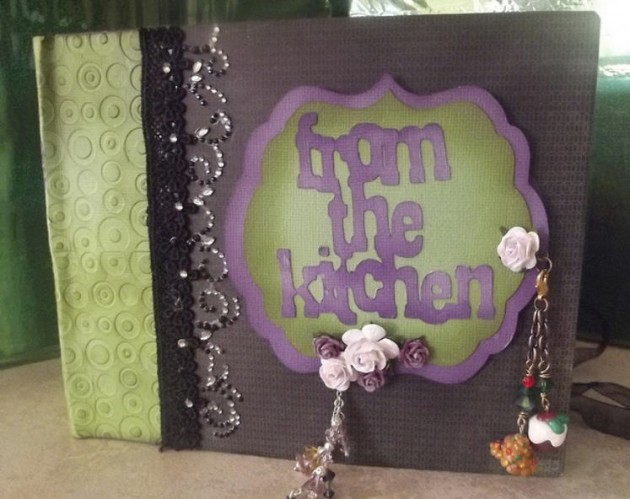 If you are interested in paper crafting, sure to visit Alison's blog and flickr photostream – she has great ideas for scrapbooking layouts, mini albums, handmade cards, and more. 
In Her Own Words
I was born in London, England, and immigrated to New Zealand when I was 5 years old, and now reside in Auckland (The City of Sails) with my wonderful partner, William.  I am also blessed with three adult children and six grandchildren – lots of willing little faces for pictures and scrapbooking layouts!
Being creative began at an early age of 10 when my mum taught me how to hand sew, knit and crochet. From there I was introduced to Tri-Chem Fabric Painting and became an Instructor.  From there I flowed into decorative painting, sewing crafts, stenciling, teddy bear making, designing Jewellery and polymer clay.
These days my enjoyment and creativity comes from Paper Crafts – Scrapbooking, Card Making/Stamping, and Off The Page projects including mini albums, all of which I'm passionate about.  Its been a fun and rewarding journey learning all these skills over the years and the beauty is they can all flow into all of my paper creations (hence the name of my blog).
My style for scrapbooking layouts is basically influenced by the photos themselves, but have been known to edge towards vintage/shabby chic look, love the bling thing, adore lots of flowers but alas, four of the Grand kids are boys!  They're not keen on too many girly girl stuff so I have to be tough with myself when designing their layouts.
My youngest daughter Alisa has quite a bit of the creative flare too, and has completed four mini albums herself.  Her passion is Polymer Clay made into mini food and cutie animals.  She loves every minute of it, and I try and teach her what I've learned, mostly self-taught.
Connect With Alison
---
Text and Images Copyright 2012 Alison Harris. Used by Permission.