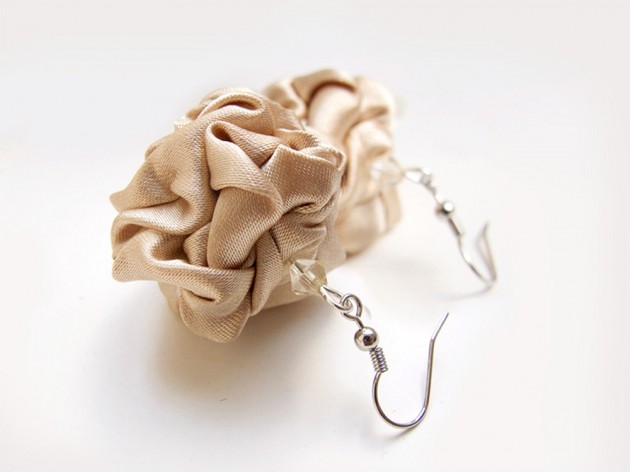 A Lifelong Artist
I have been an artist all my life and I love to create for me, my family and my friends. From my childhood I liked very much all kinds of needle and craft work. For this I thank my mom and grandma. I sewed dresses for my dolls or made small projects for me and my family, and I always loved to draw.  Upon graduating from a classical Russian art school I worked as a graphic designer in a publishing house.  I wasn't able to find work after moving to Italy in 2008, so I had a lot of time to create. When I found Etsy I decided to open an online shop, and now I work at home. My studio is in a veranda where there is a lot of light, air and space. The veranda's vintage furniture is at least 40 years old, and it gives my studio that very special atmosphere which inspires me.
Leather, Fabric & Fiber
In my work I'm inspired by colours and textures. I like nature and rustic style, simple forms and clear colors. Brindisi is a small antique town in the south of Italy, in region of Puglia. It's the region of vine and olives, golden beaches and turquoise sea, it has long history and many traditions, and it's inspires me so much. I like blue tones – for me they are colors of sky and freedom. I like red, the color of passion. I like white because it's color of purity. I like bright colors – the­ colors of life.
I make jewelry and accessories using leather, fabric and crochet, and include elements such as beads and eyelets. I sew quilted bags and pillows in a particular Patchwork Spiral style. This technique gives room for imagination as small pieces of fabric assemble in an inimitable design. Also I make custom-order corsets, medieval dresses, and crocheted clothing.
Contact & Purchase
You can find Ekaterina's beautiful work on her web site and Etsy shop. She welcomes custom orders. If you would like to create one of her pieces yourself, many tutorials are available on Etsy at very reasonable prices. Be sure to visit Ekaterina's blog where she writes about travel, recipes, her work, giveaways, and interviews with interesting people.  And for a visual treat, explore her Flickr Photostream!   You can contact Ekaterina through Etsy and Facebook.
---
– Written by Ekaterina Fedotova and edited by Kathryn Depew
Text and Images Copyright 2012 Ekaterina Fedotova, used by permission.
Related articles