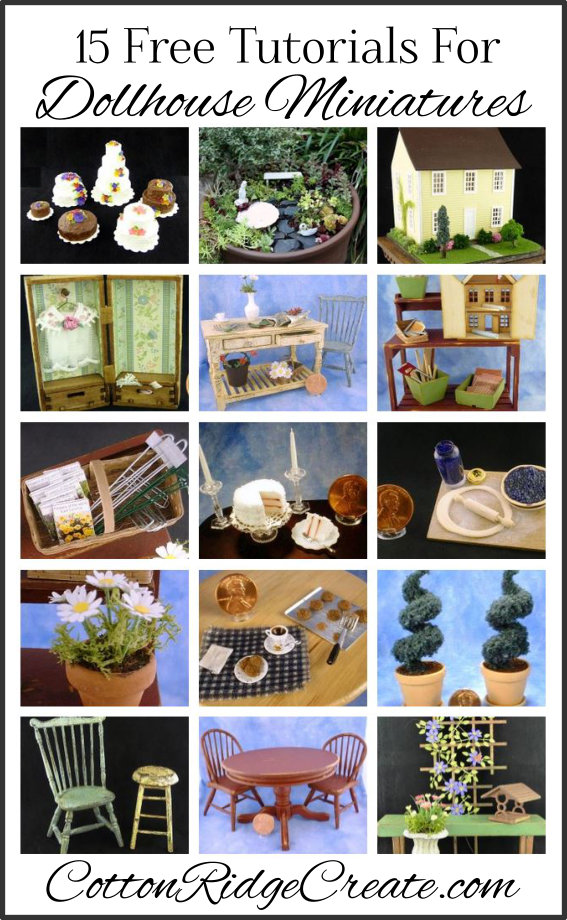 Make Your Own Realistic Dollhouse Scale Miniatures
It's been awhile since I've posted about the tutorials available on Cotton Ridge Create! for one inch scale dollhouse miniatures. The images above show the miniature furniture and accessories you can make using various techniques and materials.  The skill level ranges from easy to difficult.
Try your hand at painting and aging techniques, kit assembly, clay food, living miniature gardens, paper flowers, and more. Click on the image above to get started!
You may also be interested in visiting the Miniatures Gallery, featuring talented artisans from all over the world!
---
Copyright 2014 Kathryn Depew
Related Articles