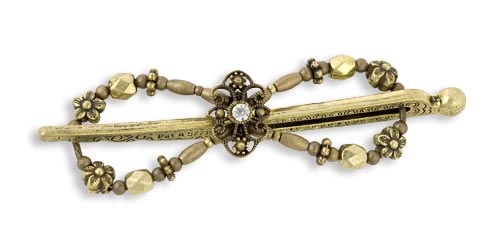 Meet Lilla Rose Consultant Jennifer Irving
I'm a mother of twins and an independent consultant for Lilla Rose.  I know how aggravating it can be to spend dollar after dollar on a clip that won't fit because you have hair that is baby fine or thick, and have been forgotten about in the one-size-fits-all hair accessory industry.  I sell an item called the Flexi Clip.  The Flexi Clip allows busy women to quickly and affordably put their hair on display in a matter of minutes, without subjecting your hair to damaging Claws and elastic bands.
What led you to start your business?
I have 8 year old autistic twin boys and a terminally ill father.  I realized that family is really more important than anything else.  I wanted something that would let me be with my family as they need me, but still contribute to my family.  I took my love of Lilla Rose and their beautiful hair clips, and became a consultant!
Do you have any advice for those who'd like to start a business?
Do all the research you can!  It's more work than hanging out a sign saying you're open for business.  You need to learn about sales, customer service, and how to run a business.  Take advantage of all the training out there on the internet that you can!
What do you like most/least about your business?
I actually LOVE my products!  I had a ton of clips before I started my own business. Lilla Rose has offered me the opportunity to be with my children and my father when they need me the most, by working when it's convenient for me.
Connect With Jennifer
Visit Jennifer on her Lilla Rose Web Siteor Facebook to view more of her beautiful Lilla Rose products! You may also call 703-969-5292 or email for more information:  LillaRoseJennifer@gmail.com.
---