Got a friend who is about to get hitched? Make her bridal shower one of the most memorable events in her life. Gather all her best buds and plan out that perfect party before she will walk down the aisle.
From guest author Debra Wright, here are our bridal shower ideas to help you throw an unforgettable gathering before the bride-to-be will say "yes" on that big day.
Tea Party like the Brits
Want to incorporate the word "classy" and "elegant" to your bridal shower? An afternoon tea party would be perfect. Get inspiration from the Brits and host an English afternoon tea party. Go back in time with this elegant gathering and let everyone feel like local Londoners.
If you will have your party outdoors, find a shady area under a big tree, set up tables and chairs and decorate your table with fresh flowers. If you go for indoors, find a lovely sitting area. Serve food using fine china and silver platter for a high-society feel.
Pamper at the Spa
Wedding planning is one of the most stressful activities there is. The bride-to-be is not the only person who gets stressed –everybody else does! From the maid of honor, bridesmaids, families to the wedding planner and everyone involved get that little dose of "suffering" to make the wedding a dream come true.
To ease everybody's tension, throw a spa party. Pamper guests with different beauty treatments and facials with aromatherapy ingredients. You can also bring in a manicurist to beautify the bridesmaids or a masseuse to help everyone relax.
Old-fashioned Slumber Party
Missed your high-school sleepovers? A slumber party would be the ideal theme! Cozy up in your favorite pajamas and bring out your fancy pillows, blankets and huggable teddy bears! Hang posters of teen heartthrobs from your generation on walls. Make the party fun and lively and watch horror movies, share ghost stories, play board games and make prank phone calls. You can even dance the night away with your girls or just be delightfully silly.
Make it Personal
Many make a huge deal about bridal showers. But at the end of the day, it's not about the party — it's about making the bride-to-be feel important and loved. Let the betrothed know that you are with her right from the start of your friendship all the way to her "most important day." This is the time to take notice of her favorite things so throw a bridal shower that is uniquely her. Does she like staying up all night and watch soap marathons? Is she into baseball or soccer? Be mindful of what she likes and from there, you can then cast a theme.
Be it traditional, comedic or personalized, you can always experiment and go beyond the usual bridal showers and try your hand on something new. If you need help on wedding preparations, shop at White Runway. This online shopping store offers a wide variety of bridal accessories and lace wedding dresses. You can also find cocktail dresses and debutante dresses for parties and big events.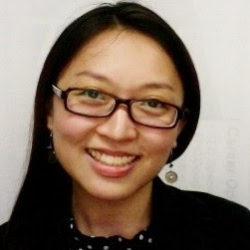 A self-professed geek, guest author Debra Wright has dreamt of being a writer since as long as she could remember. She has recently written about a number of topics online, including bridal shower themes, and hopes to get more people interested in formal dresses through her written work. Follow her on twitter: @debrawrites.
Image by tmarsee530 on flickr.com.
---
Related Articles