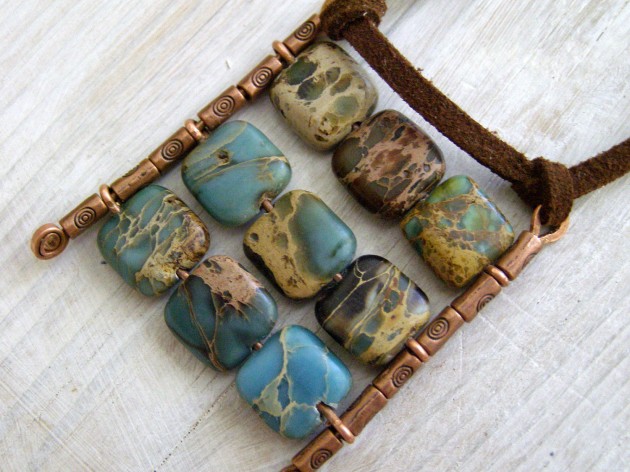 LenaMer on Etsy
Read Yelena's interview on the Russian Etsy Team's web site, and you will notice immediately the love she has for her work.   Yelena Turetsky Merener was born in the Soviet Union and emigrated with her family to Israel in 1990.  Now living in Rishon le Zion with her family, Yelena has been a craft lover since she was a child.  In 2005 she began taking Jewelry Design courses and continued for six years.  This dedication and enthusiasm for creating beautiful jewelry has resulted in the stunning and unique pieces you see in her Etsy shop today.
"I can't define my own style as of yet, because I'm still searching, my favorite styles are Art Nouveau and Primitive.  I think today's art cannot be defined by one style, because it is a combination of yesterday and tomorrow."  – From the Russian Etsy Team Interview

Contact & Purchase
You may keep up with Yelena's most recent work on Facebook, and purchase her beautiful creations at her Etsy shop.
---
Copyright 2012 Kathryn Depew.  Images copyright Yelena Turetsky Merener, used by permission.