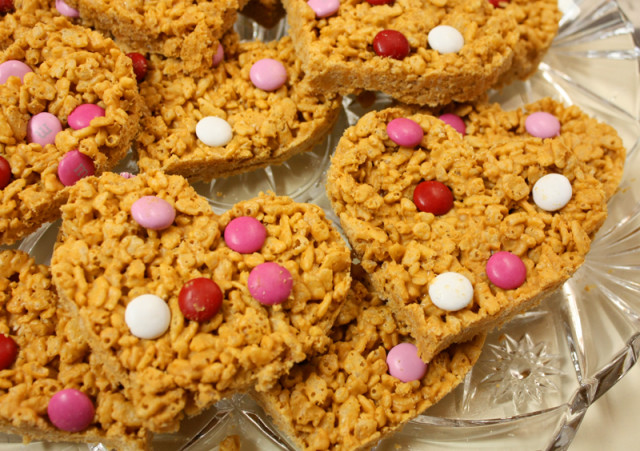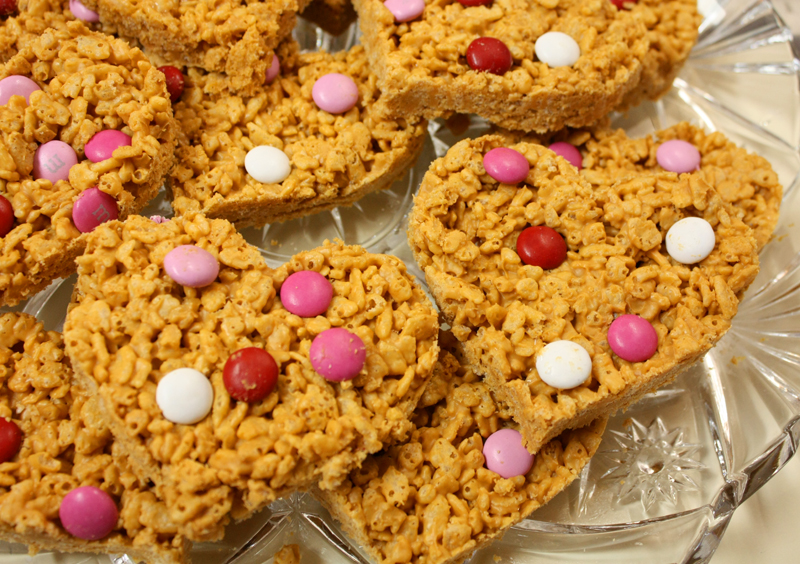 Last year for our annual Valentines Day party, my daughter and I made these Valentine Peanut Butter Butterscotch Rice Krispies Treats.  This was a perfect activity for a  preschooler!  Older kids will enjoy it too.
We made them from a Cooks.com recipe (although sometimes the recipe is on the Rice Krispies cereal box).  After patting the mixture in a 10 Inch x 15 Inch Cookie Sheet or Jelly Roll Pan
we let it cool in the refrigerator.  Then we added Valentines M&M's
and cut them out with a large heart-shaped cookie cutter.   An easy, eye-pleasing treat for a party!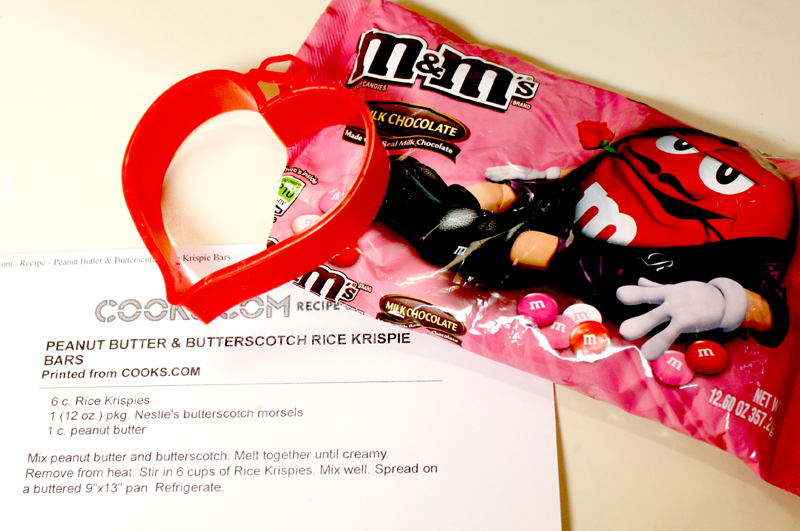 You will need:
Just follow the easy recipe, and press the mixture in the pan with a spatula or wax paper.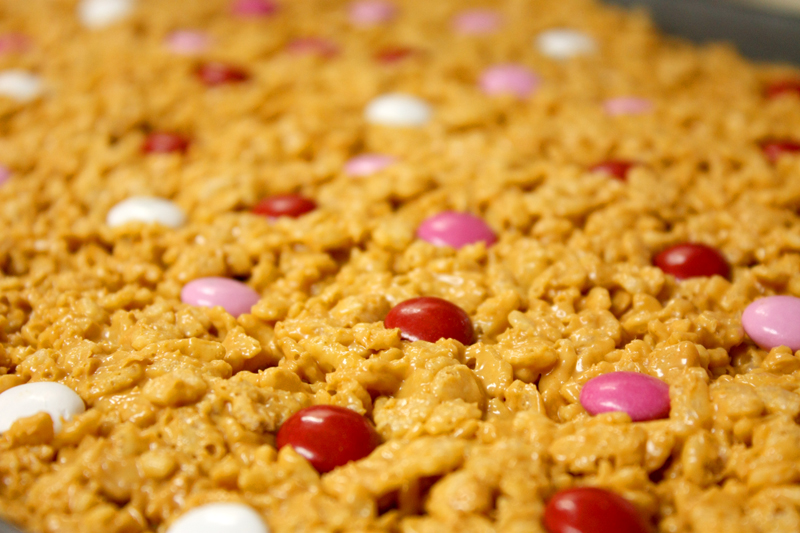 Kids will enjoy pressing the M&M's into the Rice Krispies mixture!  Add the M&Ms right after pressing the mixture into the pan, then put the pan in the fridge to cool.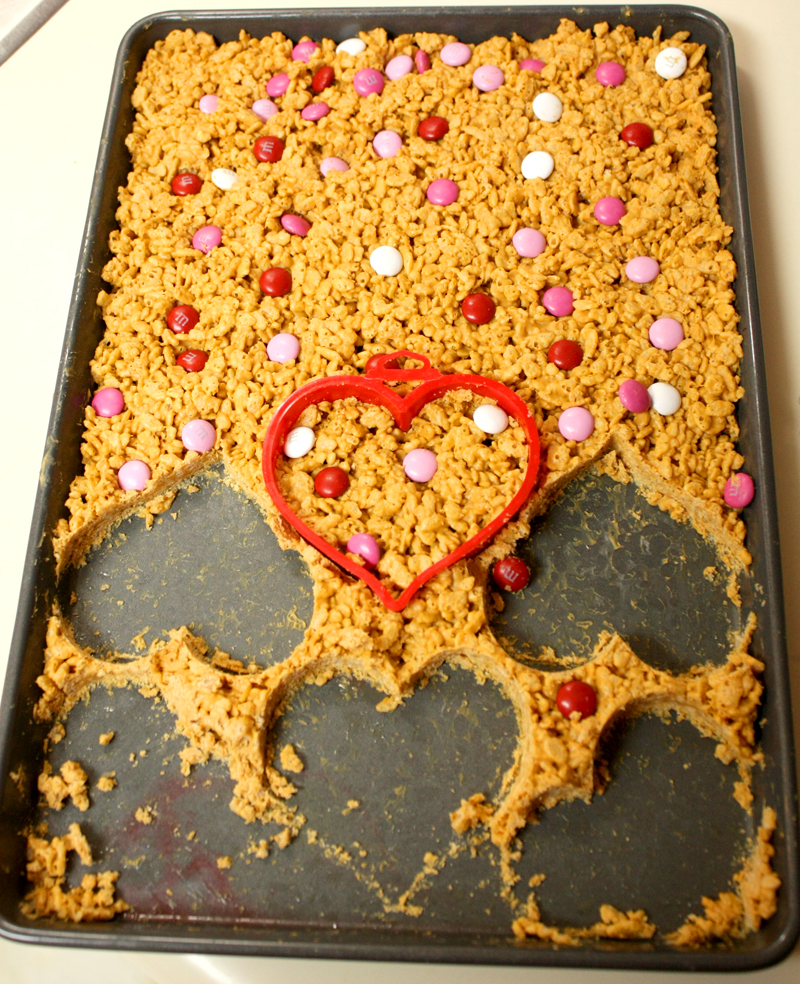 Cut out the shapes after the mixture has cooled and set completely.  Bonus: you get to eat the scraps immediately, no waiting for the party!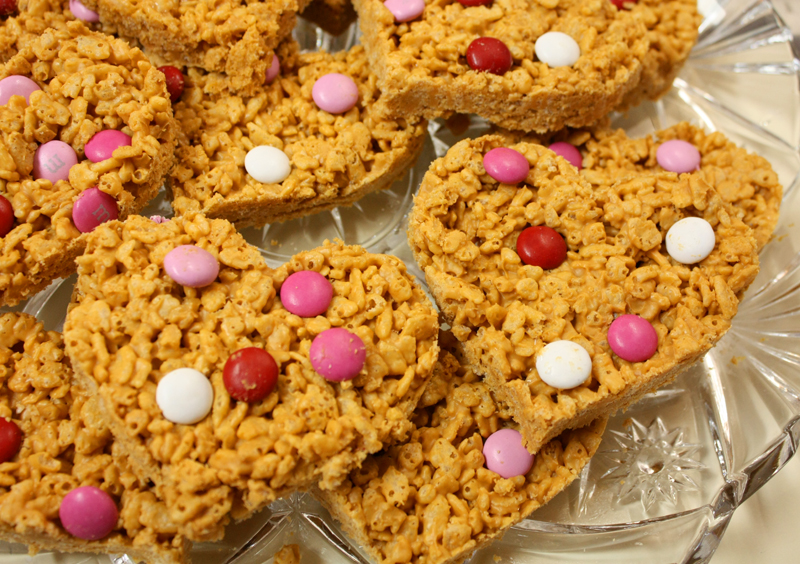 Serve on a fancy plate for your party.  I hope you and your kids enjoy making and eating these!
More Valentine Fun: click on the image below for 4 different free printable Valentines Day Cards you can hand out with your party favors, courtesy of Little Passports! (Disclosure: I am an affiliate, and will make a small commission if the link below is used to make a purchase.)
---
Text and Images Copyright 2014 Kathryn Depew. Free Valentines Day Card Printables courtesy of Little Passports.