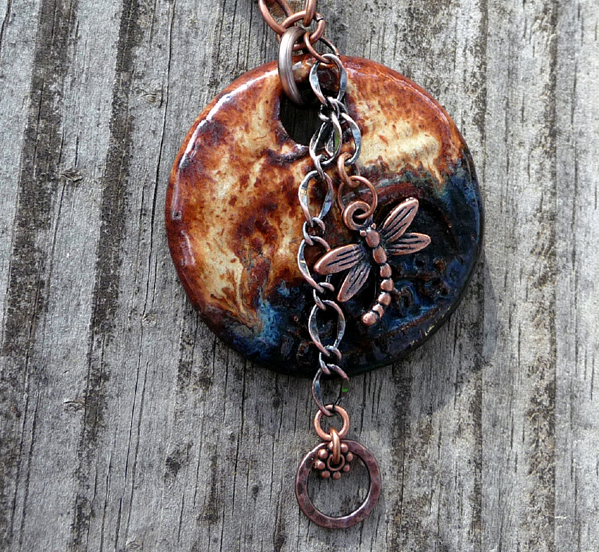 New Stoneware Clay Jewelry by Kathryn Depew
For some of these pieces, I tried some new (to me) Coyote Cone Six glazes.  I was very happy with the results of layering different glazes.
The Amaco Potter's Choice Blue Rutile glaze is a favorite of mine. It has consistent results when brushed on (4 coats) and fired to Cone 5.
I experimented with adding copper chain and components, and loved the way the copper and glazes complimented each other.
---
Jewelry-Making Tools, Displays & Accessories
Pottery Glazes
---
Copyright 2012 Kathryn Depew
Would you like your artwork or handcraft featured on this site? Please contact me!
Related articles