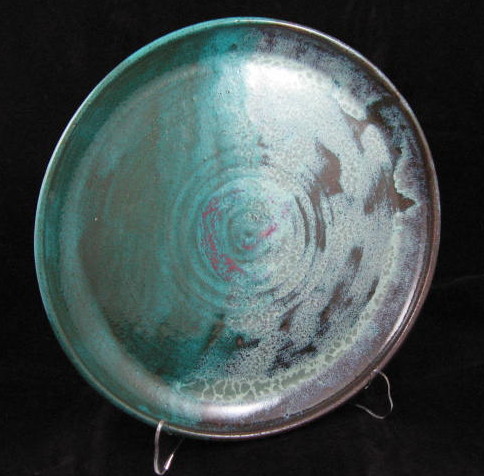 Wheel-thrown and glazed by Kathryn Depew. After admiring and collecting pottery for several years, I had the opportunity in 2006 to begin pottery lessons. The feel of the clay immediately captured my imagination, and I was hooked!
All clays and glazes are non-toxic, food-safe and lead-free except for the Raku-fired pieces. (up to 350 degrees) unless otherwise noted. All kiln-fired pieces are safe for the dishwasher, microwave and oven.  Glazes used are by Laguna unless otherwise noted.
Please click on the thumbnails above for larger images. My wheel-thrown pottery is currently not available for purchase.
 Copyright 2011 Kathryn Depew