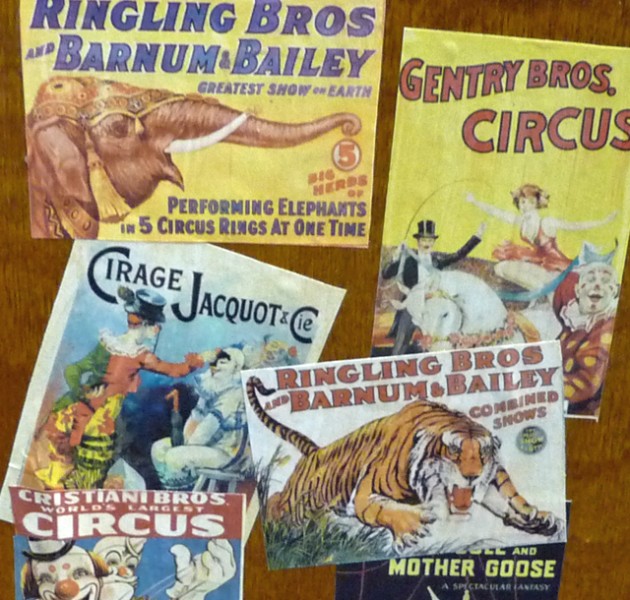 Two Friends
Sharon Suddeth and Sharyn Wood are two friends in Chattanooga, TN who are passionate about making miniatures, and love to work on projects together. They each have an eye for detail and the talent to achieve wonderfully creative worlds in one inch scale. They brought some of their recent projects to the Chattanooga Miniatures Society Fun Day in April 2012. Sharon and Sharyn were kind enough to allow me to take pictures of their work and share them on this site! Featured on this page are their Miniature Clown Shops.

Creating the Shops
Both miniature shops are housed in display boxes from Hobby Lobby. Sharon and Sharyn assembled and dressed the large clown dolls and made many of the accessories in the shops.  Don't miss the balloon animals and lights in Sharyn Wood's scene.  It's funny where you can find miniatures sometimes – Sharon Suddeth found her clown's glasses in her old Barbie collection, the balloons were saved from a birthday cake when her grown son was four years old, and the monkey is from a gumball machine!
Sharon and Sharyn also created other miniatures together – click here to see and read about their Alice In Wonderland scenes!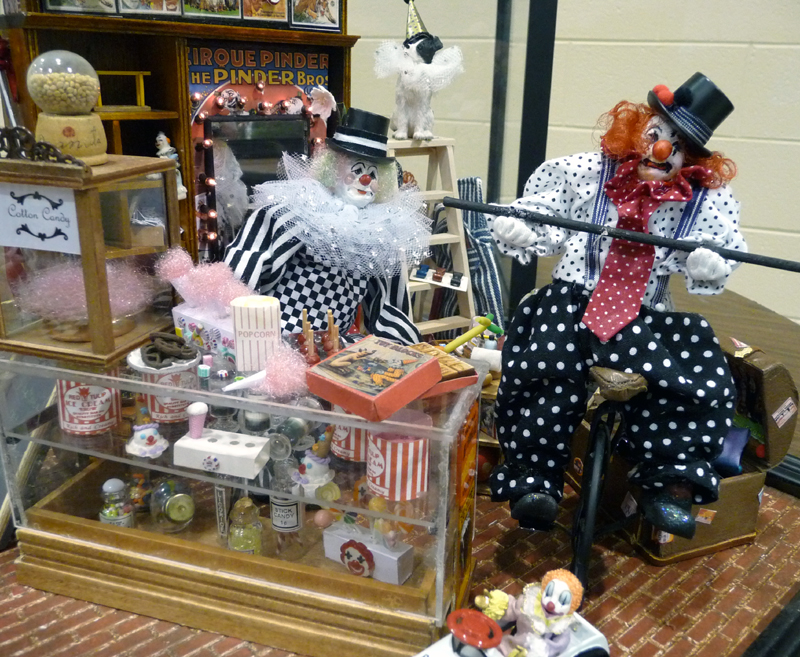 ---
Copyright 2012 Kathryn Depew
Would you like your artwork or handcraft featured on this site? Please contact me!
Back to the Miniatures Gallery
Related articles