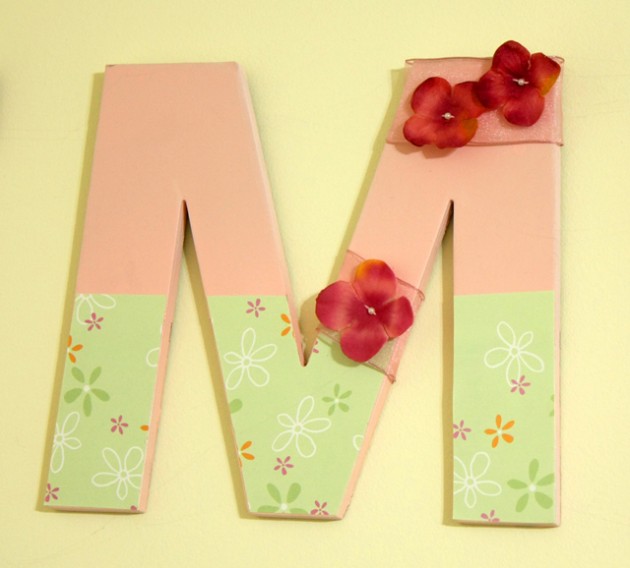 This is a fun project for both older kids and adults! I filed this under "Creative Kids" because I decorated these letters for a child's room. You can decorate just your initials or spell out an entire name. I used large chipboard letters from Hobby Lobby (they retail for $1.99 each), but wooden letters would work as well.

What You Need
8″ tall chipboard letters by The Paper Studio, or large plain wooden letters
Spray paint (I used a Satin finish)
Scrap ribbon, narrow
Straight pins
Instructions
Decide on which part of the chipboard letter the paper should go. Turn the chipboard letter upside down on the back of the scrapbook paper. Trace around the part of the letter that you'd like covered with paper and cut it out carefully.
Lay the paper letter part on the chipboard to see if it fits correctly – trim if necessary.
Spray paint the letters on the front and sides, at least two coats. (Let the paint dry between coats – follow manufacturer's instructions on paint can.)
When the paint is completely dry, glue the scrapbook paper letter part on the chipboard letter. Using tacky glue, spread a very thin layer on the edges of the paper – too much glue will cause the paper to warp.
You can also decoupage the paper onto the letter. Using a sponge brush, apply a thin coat of Mod Podge to the back of the paper and place on chipboard letter. Use a credit card to gently smooth out the paper. Apply two or three thin coats over the paper and entire letter.
Cut the ribbon to fit around the letter as shown in the pictures. Glue the ends of the ribbon to the back of the letter using hot glue. (I just love this ribbon…can you tell?)
To Hang
Staple or hot glue loops of ribbon on the back of the letters near the top. I pushed straight pins into the wall and hung the letters from these. (I made these letters for a very young child, so I hung them high on a wall where they couldn't be reached!)
Enjoy! Please comment below if you try this project or have made something similar and would like to share!
For another idea on how to use these oversized chipboard letters, see this post by Apartment Therapy.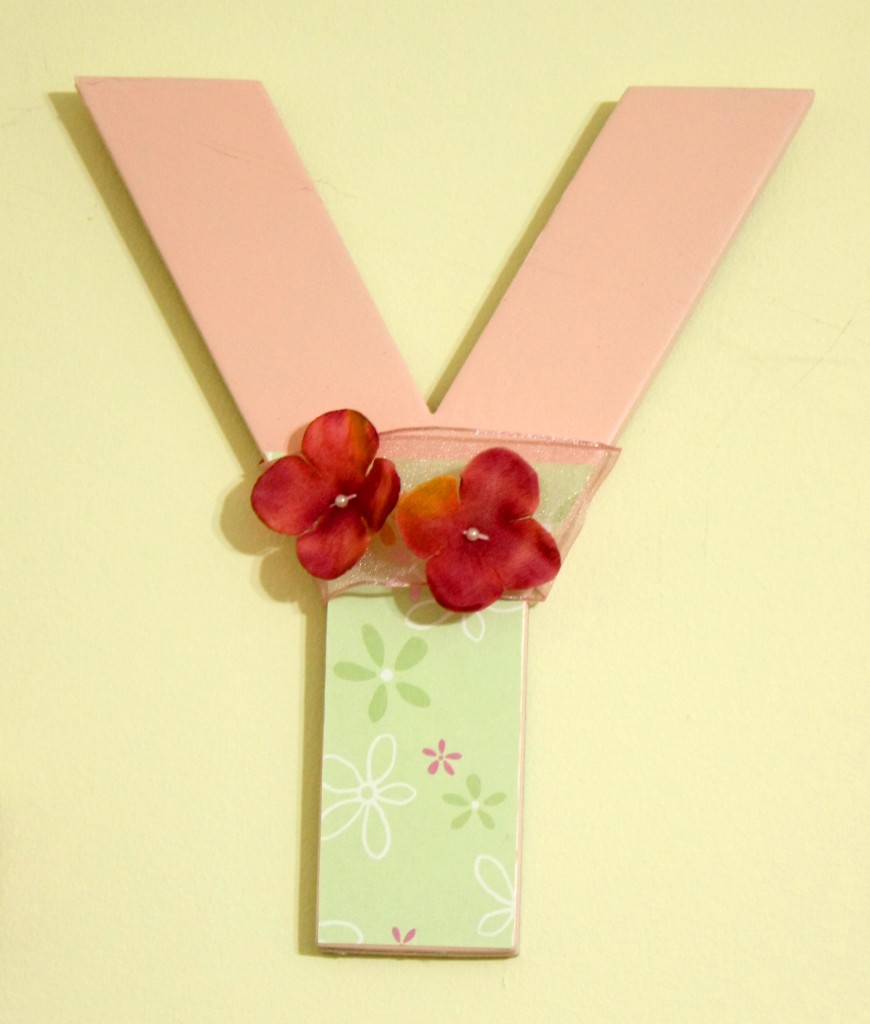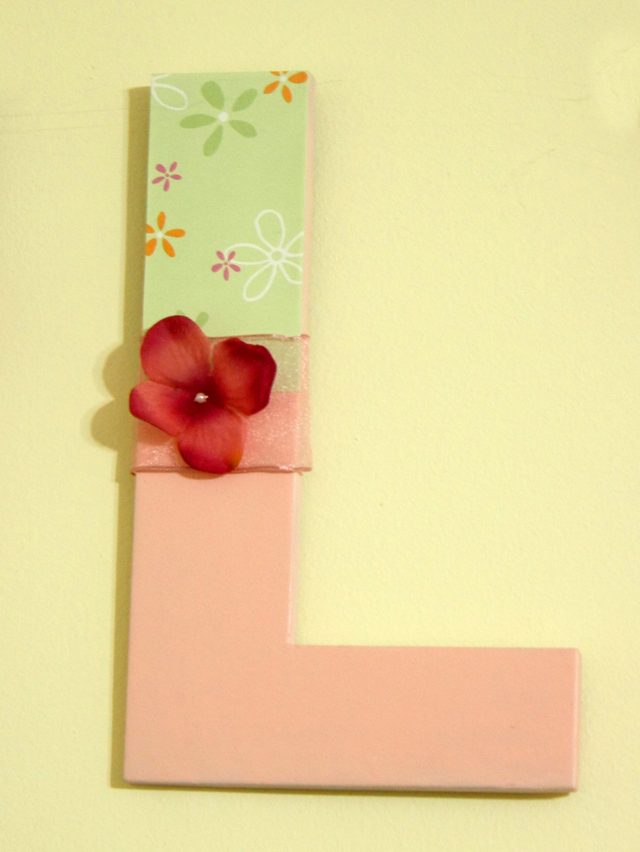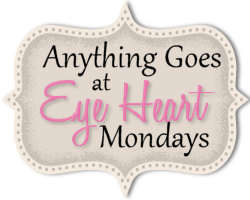 ---
Copyright 2012 Kathryn Depew