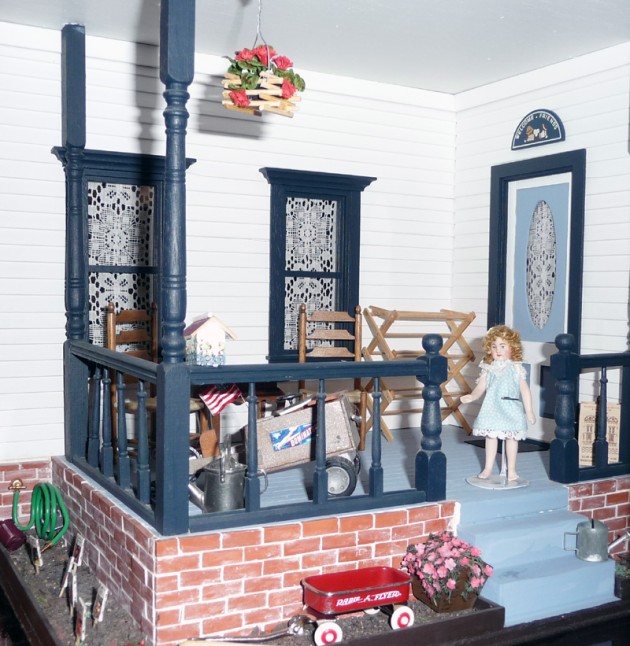 Miniature Porch
This is one of the first projects I completed in miniature, but I've added accessories to it over the years.
Credits
I would like to give credit to all of the artists and handcrafters represented, but I am relying on my memory and research.  Where the artist or company represented does not have a web site, I refer to my web site Cotton Ridge Miniatures if I carry the item.  If you see a piece that you recognize that is missing information, please let me know!
Kathryn Depew:  Porch (from kit, I believe it was a Real Good Toys kit, but as far as I can tell it is no longer available), seed packet garden markers (from seed packets kit & toothpicks), flowers in square wooden planter (planter available from Falcon Miniatures unfinished).
Falcon Miniatures: Hanging geraniums in planter.

Marla Gilbert: Doll
Sir Thomas Thumb: Bread board on right wall, bread board, rolling pin and food chopper on sink, can with handle on floor next to sink.

Timberbrook Miniatures: Clothing rack.
Town Square Miniatures: Large watering can.
Copyright 2011 Kathryn Depew
---