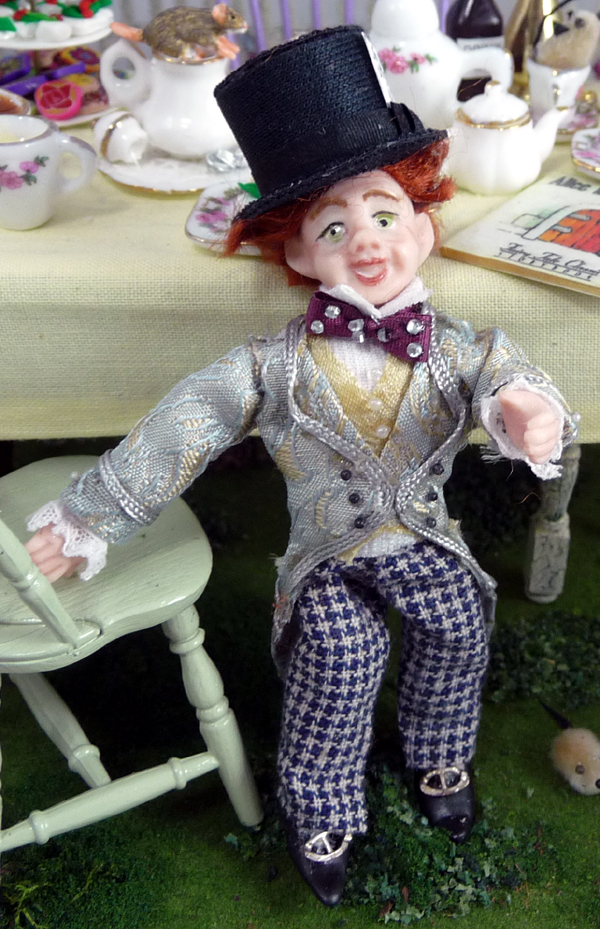 Miniature Porcelain Doll Artist
Marla Gilbert of Chattanooga, TN has been creating miniature porcelain dolls and animal figures for over twenty years.  Each creation is her own from start to finish: she pours the slip into a mold, cleans the greenware, fires it in her own kiln, and hand paints it with china paint.  Each piece usually requires several china firings.  The end result is a beautiful, one-of-a-kind miniature for a fortunate collector!
Victorian Miniatures
Another of Marla's specialties is her beautifully decorated miniature Victorian sewing boxes.  Each one is different, and filled with vintage sewing accessories.
Contact Information
For more information regarding the dolls and miniatures she currently has for sale, please contact her at (423) 892-1644.
Related Articles:
Copyright 2011 Kathryn Depew