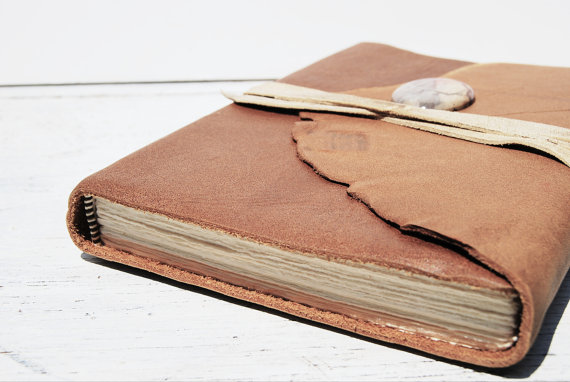 New South Books
New South Books arose as a natural extension of Studio of Visual Arts.  It's like a subsidiary where I'm still the boss.  I'm not certain a precise point of departure can be identified, but being a professional illustrator and printmaker had a lot to do with it.  The notion of writing genre short stories and perhaps one day, the Great Southern Novel, may have played into the equation too, but likely it's just the pure pleasure of making neat stuff.
These handmade journals came to me as another vehicle for artisanship.  And of course, there are all those wonderful materials to display craft.  Everybody loves the tactile sensation of leather in its various forms, the quality of papers, its different, many and extraordinary applications.  Incorporating original artwork seems to complete the demand and distinguish these journals.
Another consideration distinguishing these journals is that they are truly bound, no sewing of the signatures to covers, no loose or floppy papers.  European headbands are standard on each journal.  The inclusion of vintage findings or pressed fleurs savage, metal and stone is lagniappe for me.  The possibilities of combinations exceed my ability to calculate.  Because of discriminating selection in materials, no two journals will ever be the same.  So here they are, the first offerings of what I expect from myself, the satisfaction of quality, originality and function in true objets d'art.
Written by Michael Graham, Owner & Artist at New South Books and Studio of Visual Arts.
Contact & Purchase Information
You may contact Michael and purchase his handmade leather journals via his New South Books Etsy Shop.  Visit his Studio of Visual Arts web site to view and purchase Michael's original drawings.  You can also find him on Facebook.
---
Copyright 2012 Michael Graham; text and images used by permission.
Related Articles