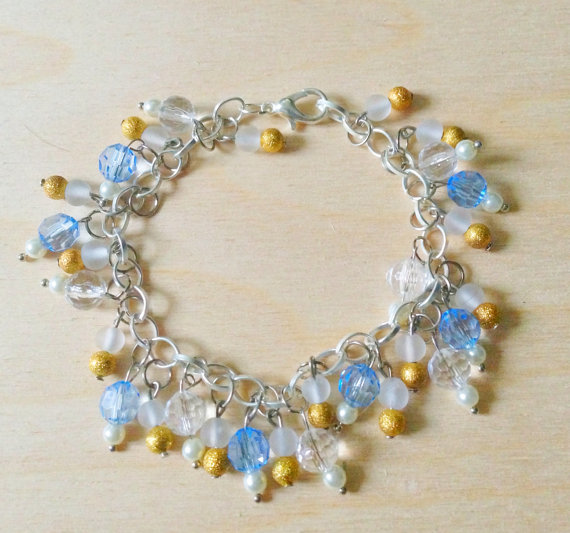 Frederica Dixon creates handmade jewellery from a variety of beads. In her Etsy Shop, you will find a selection of simple pendant necklaces, delicate silver charm bracelets, glass beaded bracelets, gemstone and semi precious stone jewellery, and novelty items such as Fimo clay cup cake pendant necklaces. Frederica resides in London, England.
About The Artist
There is something about beads I just can't get enough of. I love finding interesting and new styles. My beads inspire the jewellery I make, rather than me designing jewellery and then trying to find the perfect bead (which I imagine could get quite frustrating).
At some point during 2012 I had amounted such a large volume of both beads that I decided to start up my Etsy store.  I tend to create jewellery where one bead is the focus, such as my simple pendants.  In my bracelets, one style of bead is usually featured.  My aim is elegant jewellery which will compliment almost any outfit.
Tips For Fellow Shop Owners
I'm still learning all the time! My main piece of advice is that you need to be patient and give it some time. Last Christmas, when I had first opened I made no sales; this Christmas I made 8 sales in just one week! It might not be much but is great for me and I hope the trend will continue!
My blog is where I consolidate all my learning and (hopefully) help others who are starting out selling their own handmade items. Posts include: Tweet Yourself To Success and Craft Fairs: How To.
Connect With Frederica
Follow Frederica on Twitter, Facebook and Pinterest. Don't forget to stop by her blog and Etsy shop to see more of her beautiful jewellery!
---
Images and Text Copyright 2014 Frederica Dixon, used by permission.