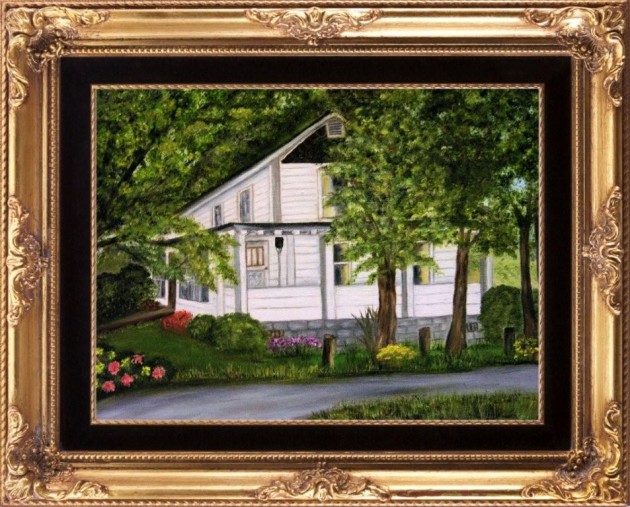 A Versatile Artist
Debbie Russler has been oil painting for approximately 20 years. She and her mother, Betty Burchfield of Huntsville, are partners in their business, Treasured Reflections.
She is very versatile in her paintings. She does wall murals, portraits, children's pictures of fairy tale characters such as Cinderella and paintings that are dear to ones heart using a photograph.
Portraits from Photographs
Debbie loves to make people happy with her God-given talent. To commission her for a painting of your heart's desire, contact her at (256) 348-9008. Her prices are very reasonable….. see prices for portraits at Treasured Reflections.  She can paint any picture that will bring you a lifetime of happiness.
Oil paints last forever.
– Written by Debbie's mother, Betty Burchfield
Copyright 2011 Kathryn Depew.   Images by Debbie Russler, used by permission.
---