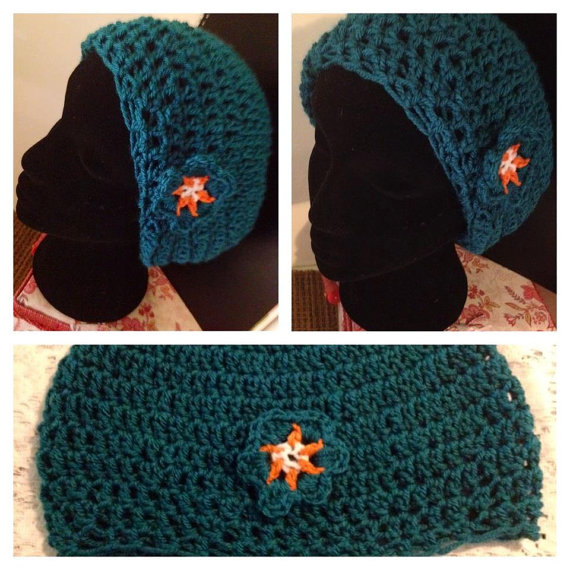 Vicky is from Sydney, Australia.  She creates beautiful crocheted handbags, hats, booties and more – be sure to visit her Etsy Shop for her current offerings!
Beautiful Handcrafted Accessories
I am a stay at home mum who always had a passion to create and craft from an early age. My mum is a qualified seamstress and worked many years designing and making clothes for people as well as crocheting and embroidering blankets, pillows and many other homewares to pass on to the next generation.
I sat many hours watching her and enjoying the many crafts she made. When I was about 12 my mum gave me a whole box of buttons she didn't need and said I could do what ever I wanted for them. So I took an old pillow case and cut it up and sewed little clothes for my barbie doll using the buttons as embellishments.
Later on I learned how to knit, crochet and cross stitch as well as embroidery. My favourite out of those crafts is crochet, cross stitch and embroidery. I have decided to combine all three and use them in my crafts. My business is called Vicky's Handcrafted Designs.
I love using all types of yarn, cotton and combining it with embroidery, beading and embellishments to give my crafts a sophisticated look. I custom make all my items, and design my own patterns and looks. I make any item including, handbags, hats, headbands, belts, scarves, shawls, gloves, homewares, baby clothing and hats and hair accessories and blankets.
I have recently commenced with a photographer providing props to be photographed with newborn babies. This is very exciting for me.
Connect With Vicky
Find Vicky's Handcrafted Designs on Facebook and Etsy.
---
Text and Images Copyright 2012 Vicky's Handcrafted Designs. Used by Permission.