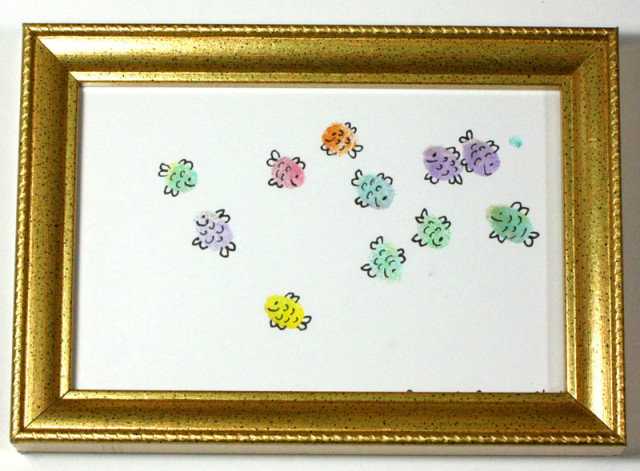 Looking for a fun rainy-day activity for you and your kids? Try Ed Emberley's Complete Funprint Drawing Book! A friend of mine checked his book out of the local library and brought it to a recent get-together.  M and I had a lot of fun making cards and a little picture.   I liked our little fish picture so much I framed it!
Younger kids will need some help, but will still have fun making fingerprints.  Older kids can complete the drawings themselves.  You need a only a few supplies, and the kitchen or dining room table will suffice for work space!  Rubber stamps are optional, and not mentioned in Mr. Emberley's book.  But, they are a good way to extend the activity, since the stamp pads are already out!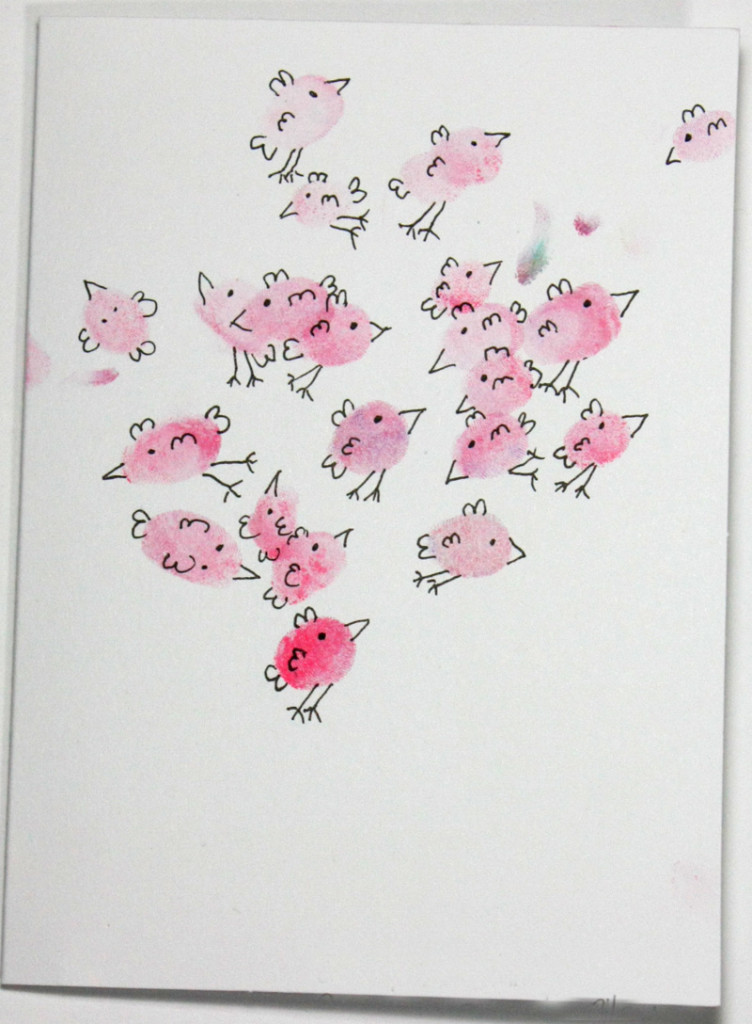 Supplies Needed:
Mr. Emberley's book features step-by-step, pictorial instructions, so your children don't need to know how to read to follow the directions.  We started with inexpensive blank index cards to get the hang of it, then moved on to make a folded note card with the envelope.
To make the fish, M made fingerprints on an index card in different colors, then I followed the instructions to draw the fish.  We made the birds on a blank folded note card the same way.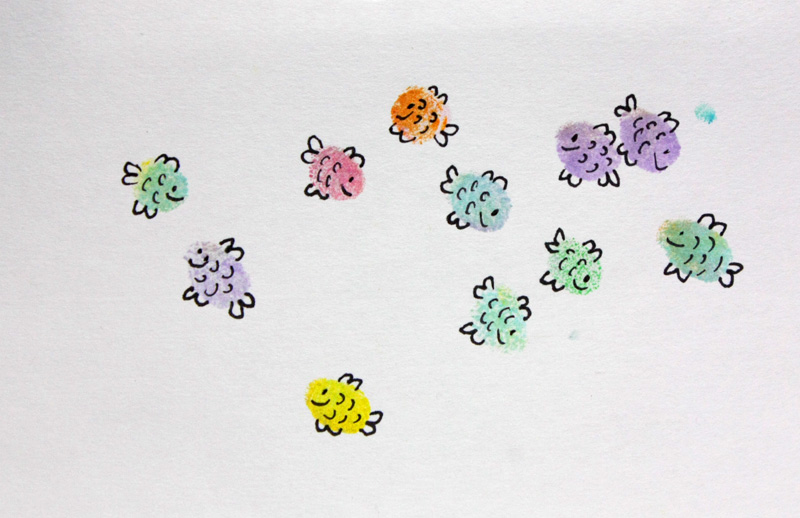 We also made a simple little birthday card for Daddy just using her fingertips and an index card folded in half. Half fun!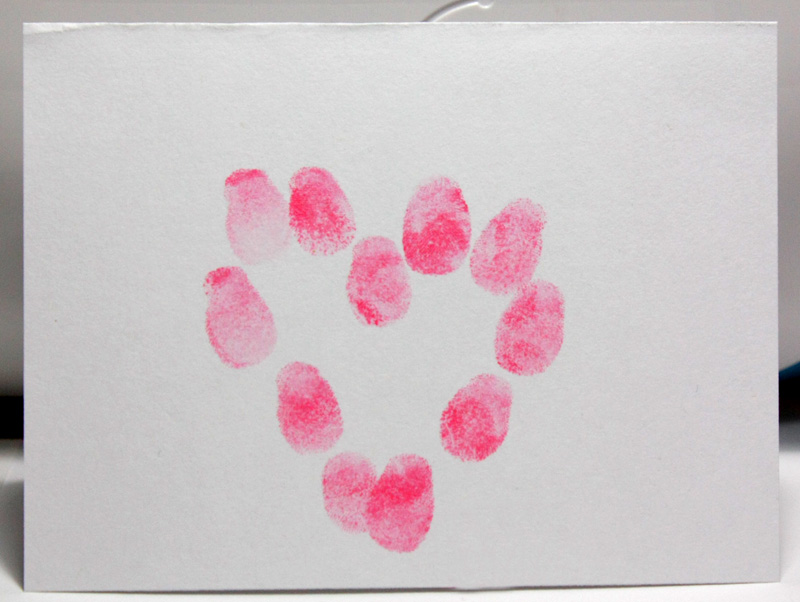 ---
Copyright 2013 Kathryn Depew