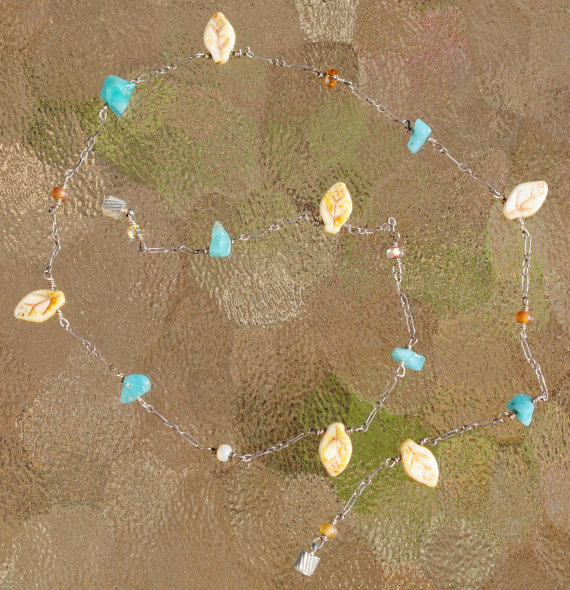 Christy of Christy Lou Creations on Etsy was born and raised in the greater Los Angeles area of Southern California, and currently resides in Pasadena.
About the Designer
I began designing and crafting jewelry for myself in my early twenties as a hobby. I thought it was cool that I could make my own jewelry, how I wanted it! I loved the uniqueness of each piece, and relished the fact that my own hands created it.
I'm fascinated by colors living in the natural world: greens and reds in leaves, the myriad of blues across the sky and in the ocean, the vibrant oranges and reds of sunset, deep browns, any hue in the natural world. As such, I tend to favor semi-precious stones such as moonstone, agate, pearls, and many other types of stones, in addition to crystals. I love to frequent small, off-the-beaten-path bead shops; it's in these places I've found my best, most interest finds.
Even when jewelry-making was just a hobby, I abided by an implicit philosophy that remains to this day. I strive to create unique pieces that reflect the love and care I put into them. I use the highest quality materials I can find, and my goal with each piece is to challenge myself both technically and creatively.
Connect With Christy
You may find more of Christy's beautiful jewelry in her Etsy shop, Christy Lou Creations.  Find her on Facebook, too!
---
Text and Images Copyright 2013 Christy Dawes, used by permission.