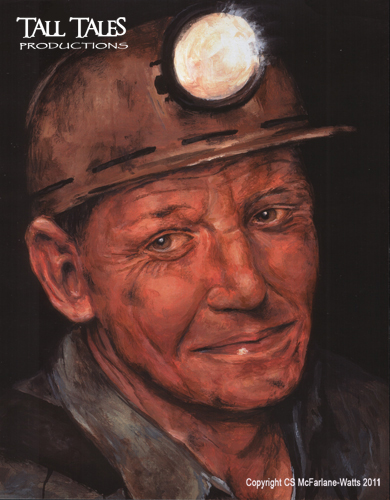 Painter, Illustrator & Model Maker
Caroline McFarlane-Watt's Portfolio will take you to an imaginary world full of wonderful characters. She is a freelance concept artist and model maker for movies and television. Her miniature scale model set of Hogsmead village was featured in the movie 'Harry Potter and the Order of the Phoenix'. Caroline also paints with acrylics, illustrates books, and writes and revises screenplays.
Contact
Caroline's resume is available on her Tall Tales Productions web site.
Email: caro.mfw@gmail.com
---
Copyright 2011 Kathryn Depew.  Photos by Caroline McFarlane-Watts, used by permission.
Related Articles:
Caroline McFarlane-Watts, Pixie Dust Miniatures
Caroline McFarlane-Watts, Hummingbird Miniatures
Caroline McFarlane-Watts, Jewelry Artist