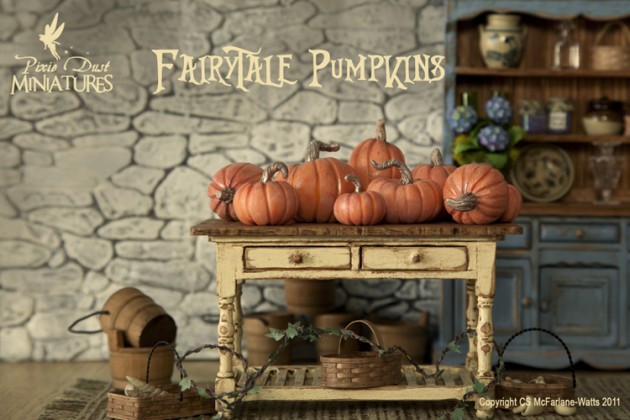 Enchanting Miniatures
Caroline McFarlane-Watts creates incredibly realistic and enchanting one inch and half inch scale fantasy & fairy-tale miniatures.  Her Pixie Dust Miniatures Blog Site has pages and pages of wonderful images of elves, enchanted pumpkins, dragon eggs, melting candles and more!
Shop, Compete & Learn
Her miniatures are available for purchase in her well-stocked Pixie Dust Miniatures Etsy Shop.  If you like competitions for FREE miniatures, subscribe to her newsletter or keep an eye on her blog site's Competitions page.  Tutorials will be available soon on Caroline's YouTube Channel!
Contact & Purchase
Pixie Dust Miniatures Blog Site
Pixie Dust Miniatures Etsy Shop
Pixie Dust Miniatures Facebook Page
Email: caro.mfw@gmail.com

Learn More About Caroline and Her Work

Hummingbird Miniatures
Tall Tales Productions
Caroline McFarlane-Watts, Jewelry Artist
Copyright 2011 Kathryn Depew.  Photos by Caroline McFarlane-Watts, used by permission.
---