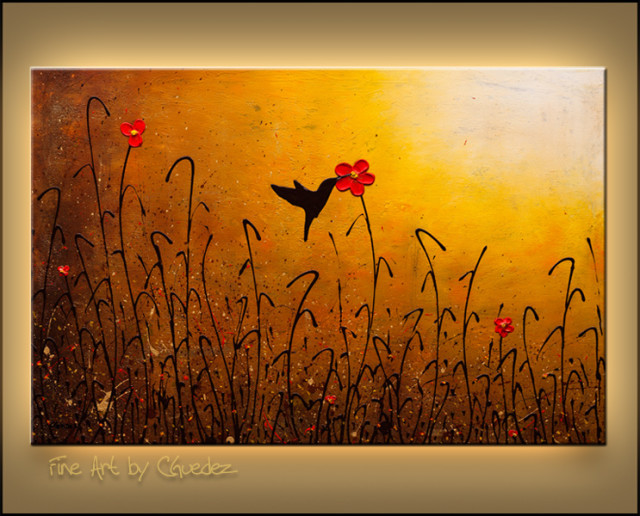 Carmen Guedez is a full-time abstract artist raised in Venezuela and currently residing in Raleigh, North Carolina.  I fell in love with her beautiful paintings;  the nature scenes especially give me a sense of peace.  Visit her lovely web site to see more of her amazing work.
About The Artist In Her Own Words
I was born and raised by a wonderful, modest family in Valencia, Venezuela. As an artist and a teacher, my mother inspired me to become whatever I wanted to be. I wanted to be an artist, but it did not seem practical. It wasn't always easy to make ends meet; but in 1998, I earned a degree in Administration and Management and was fortunate to be awarded a government scholarship to study abroad. In 2002, I obtained a Masters Degree in International Business from Hamline University, St. Paul, Minnesota. As a business professional, I dabbled in art when time permitted. But, it wasn't until my son was born, that, as I stay-home mom I found tranquility and enthusiasm for art. I painted more than my walls could afford. My journey as an artist had begun. As a self-taught artist, I continue painting and developing my style and passion for art. Today, I am a full time artist and live with my husband and son in Raleigh, NC.
Artist Statement
Abstract Art is my Passion.  It opens my mind to something unimaginable. It brings thoughts, experiences and feelings you can only find in something you truly love.
Since my childhood, I have been fascinated by art and the beauty surrounding me. From an early age, I was encouraged to practice painting and was inspired by my mother, a skilled painter herself.
Desire and years of practice and persistence led to my contemporary style. Influenced by Latin culture, I love to incorporate vivid and warm colors. By combining oil and acrylic paints with pastels, gels and mediums, I focus on creating simplicity and harmony.
Most of my artworks possess intense texture to provide an individual perspective for each spectator. My paintings wrap seamlessly around the edge of the canvas and they can be hung on their own or framed to beautify any space.
Connect With Carmen
Web Site ~ Blog ~ Facebook ~ Twitter ~ Pinterest ~ Google +
Carmen is currently running a giveaway on her site for one Original Abstract Painting of the winner's choice, valued up to $1000!  Click here to enter her amazing giveaway – it ends on July 3, 2013.
Text and Images Copyright 2013 Carmen Guedez, used by permission.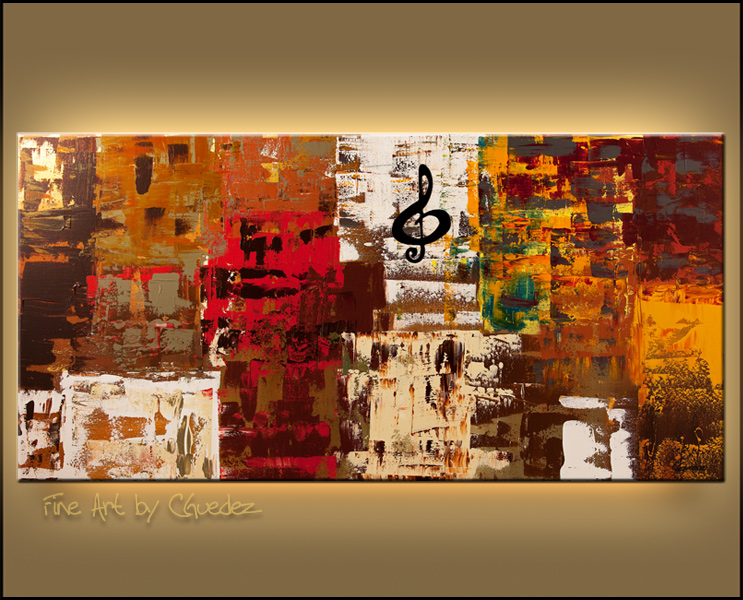 ---