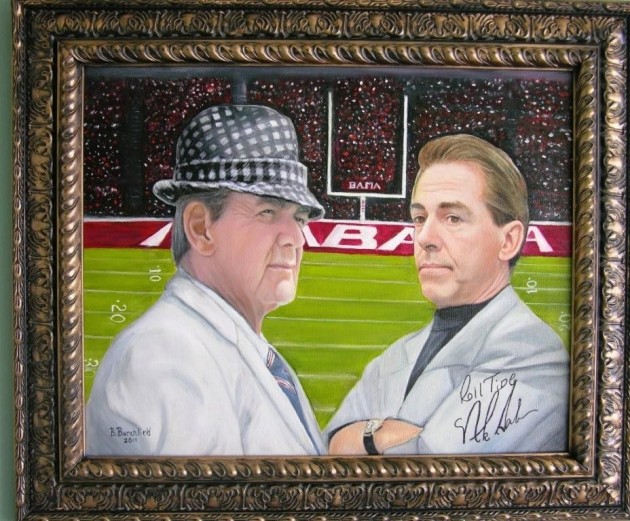 A Gift
Betty has been painting for over 55 years, and her motto is "God gives us all a gift and what we do with that gift is our gift back to him". Betty's gift back to Him is giving others joy through a "Treasured Reflection" of a precious memory – she developed a new technique and paints beautiful portraits from photographs.
The Beginning – In Betty's Words
"After a six weeks course in oil painting I was asked by my instructor, Billye Williams, if I would take 3 of her new students as she had full classes. I gasped and said 'but, I've only taken one class from you. I don't feel qualified.' Her response was 'you have a God-given talent and the best way for you to learn is to teach.' I began classes in an unfinished basement using a ping pong table for the 3 students to sit around with portable easels for each. After approximately 2 years, my little business of teaching escalated to teaching beginners, children and advanced. I also had a waiting list. During this period, my way of giving back to God was to conduct a voluntary class at AOkay Home for the Elderly once a week."
Sports Fans
Betty just completed a great painting for University of Alabama Fans! Bear Bryant and the new coach, Nick Saban, appear to be discussing the big Auburn/Alabama game. A friend attended a banquet where Nick signed the painting. Betty is now working on a painting with Coach Pat Dye and Gene Chezek in a similar setting.
Contact
To contact Betty Burchfield about her work, please visit one of her web sites below, or email at littlereb@knology.net.
Original Oil Paintings & Portraits: Treasured Reflections
Porcelain Dolls, Molds & Clothing Patterns: Original Creations by Little Reb
Related Post: Betty Burchfield, Doll Artist
---
Copyright 2011 Kathryn Depew.    Images by Betty Burchfield, used by permission.
Would you like your artwork or handcraft featured on this site? Please contact me!