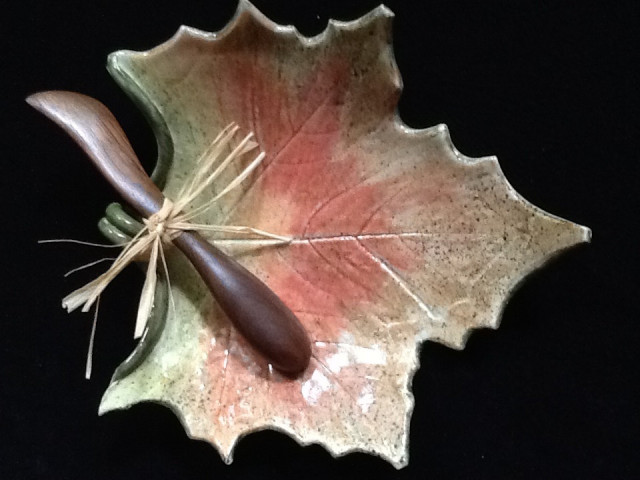 Betsy has been throwing pottery on her kick wheel for over 40 years, and currently resides in St. Augustine, Florida. Visit the Casually Elegant Pottery Etsy shop for beautiful, nature-inspired serving dishes and bird baths.
About the Artist
My goal is to create pottery that makes everyday tasks special. Your morning coffee from a mug large enough to wrap your hands around on a chilly day. A piece of fruit taken from a graceful, footed bowl in the center of your table. Cheese and crackers served to your guests from a colorful, leafy platter. My specialty is functional ware, and I ascribe to the old Shaker belief that " utility is the highest form of beauty."
My motto: "Serve with Style!"
Born and raised in Harrisburg Pennsylvania, I migrated to Atlanta, Georgia to attend Agnes Scott College. My intention: to become an art teacher. But pottery became my passion, so there was a slight diversion! I have done the gallery thing, craft shows, open studio sales, and now — internet market through Etsy.com. I am currently establishing my studio on Anastasia Island in St. Augustine, Florida. The beauty of the beach and the coastal lifestyle will add a new vision, I am sure. Inspiration is everywhere!
Text and Images Copyright 2013 Betsy Long Wech, used by permission.
---