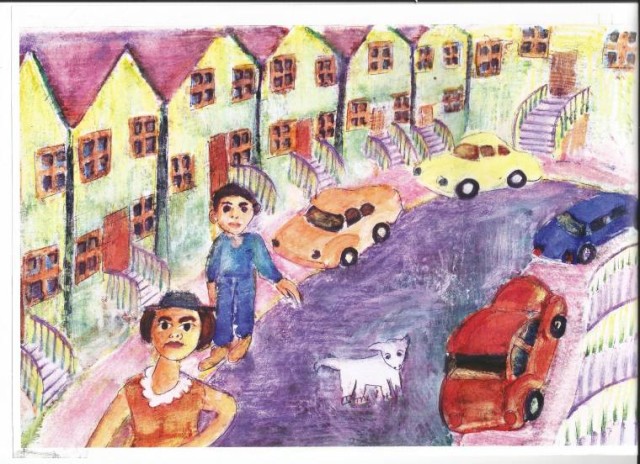 Here is a new and interesting way to draw and express your creativity!  Charles lives in the Murcia area of Spain.
Artists have limited options if they want to draw with color on paper but here is one — and it uses felt tipped markers.  This patented method (US patent 8029867) uses a typist's correction fluid (Wite-Out, Liquid Paper, etc.) to erase the felt tipped marker ink and to lighten it and to mix new colors. Now an Artist can control the felt tipped marker to draw refined art with color on paper.

Ideas associated with this patent include: an Artist's Spontaneous Sketching Fluid, a method to Decorate Paper Correspondence, a "well crafted" thumbnail sketch to prepare for an oil painting, and an Art Therapy for the office work place using office materials.

Since these drawings are done on computer paper, scanning and color photocopying is easy. Marks with this method on the color copy blend well and work on the drawing can resume on the color copy. This blurs the distinction between original art and a color photocopy.
Charles created the group New Felt Tipped Marker Artist on Linkedin, which is dedicated to this kind of art.  All artists are invited to drop by to keep up with Charles and find out more about this type of illustration.
---
Images and Text Copyright 2013 Charles Wagner, used by permission.