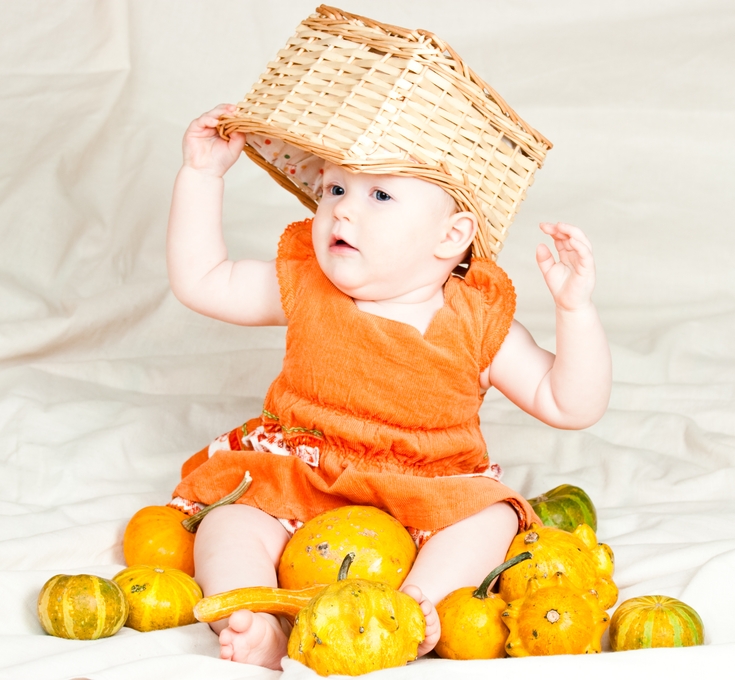 When your best friend or sister is having a baby it's a cause for celebration. Having a baby is always something to be excited about, but if your bank account is running on empty or your friends are having bundles of joy at the same time close to Christmas, buying good gifts can be a really challenging task!
Whilst the standard toys, clothes and diapers are all useful – they are presents she will be receiving a lot of, why not find something both valuable but with a creative twist to it? Guest author Jayde Ferguson looks at a few fun ideas that will make your baby shower gift buying a little bit different.
1. Gift Themed Baby Shower
If you have the pleasure of organising the baby shower, how about taking a different perspective on the baby shower gifts and creating a theme you know she will enjoy and benefit from? Ideas for these alternatives can include a "build a library" baby shower, where all the gifts are children's books for the new baby or a "feed the growing family" baby shower, where friends can make meals for the pregnant women's freezer or take turns in cooking a homemade meal for the first few weeks when the baby arrives.
These ideas can rescue exhausted parents and provide convenient and much needed gifts for everyone in the family.  Holding a gift themed baby shower can ease the pressure of finding the perfect gift, whilst still giving the mum-to-be something different and gifts that will make her feel nurtured.
2. Make it Personal
There is nothing more special than a gift that has a personal touch. Anyone can go to the shops and buy a present or jump online and order something, but to tailor a gift especially for the mum-to-be and the new arrival is one that will go a long way.
Baby gift hampers are an ideal choice that can allow you to pick an already made up basket that fits the occasion perfectly, or create your own from a variety of items that will be brought together in one unique bundle of joy (well, another one at least!) The great thing with gift hampers is that they are already packaged and presented beautifully, adding a little extra charm to your present.
This gift idea will allow you to have more freedom in your selection and include pieces that can benefit both the expectant mum and her new arrival. With a little creativity, a baby gift hamper can be super exclusive and special.
3. Spa Indulgence
Most tend to overlook the importance of pampering the expectant mother and look for gifts that the baby will need. Whilst it's definitely good to have presents that will set up the little one, spoiling the mum a little is a benefit she will thoroughly enjoy!
Working this indulgent magic into a baby shower event is a great way for her to relax whilst socialising with her friends. If a little more time out is something she will enjoy more, a gift voucher for a day spa or massage for her and her partner to use together will give them both a chance to stop and recoup before life gets busy!
Spa pamper packs are the slice of heaven every new mum often wishes for, and late pregnancy is the prime time to appreciate the benefits it can offer.
4. Be Organised
The gift of organisation is the perfect place to keep all the other presents she will be receiving. As a new mum, you collect a lot of toys for the kids from family and friends and most will struggle to find a place to store them all!
A toy box is a great opportunity to give a useful and unique gift. If you really want to personalise it, you can purchase a natural wood toy box and dress it up with colours and patterns that will fit with the baby's room. This allows you the freedom to get those creative juices flowing and 'make' something that you friend or family member will love (and use!) for years to come.
5. A Picture is Worth a Thousand Words
The first year is the baby's most important with their constant growth and many "firsts" – a year the expectant parents are going to want to treasure for the rest of their lives. Buying a gift that can incorporate these special moments will keep giving years to come.
You can be as creative or as simple as you like. If they don't have a decent camera to cherish the memories themselves, consider putting in with a group of friends or family to buy them one that will last the distance. Photo books for them to create their own recollections along the way can also be perfect, or some multiple photo frames for when they have some special memories they want to display.
This article is written by Jayde Ferguson, who writes for Boxt, Perth's online gift shop for a variety of gifts delivered to your front door throughout Australia.  Stock images were purchased by the author.

---
Related Articles