Finding the right trade exhibition for your company to attend is not as easy as it might seem. This article from guest author Chris Jenkinson looks at how you go about choosing one.
There is no shortage of trade shows and exhibitions these days: whatever your industry sector, you will probably be spoilt for choice when it comes to deciding which of these to attend. The great thing about trade shows is that they offer so many opportunities for networking, showcasing new products or promoting your company's image. But you will only be able to get the best results for your company if you pick the right show: one which is prestigious, employs reputable marketing methods and attracts the most high-profile visitors. Here is how you go about finding the best exhibition to meet your needs:
Reason For Going: Thinking about what exactly you want to get from an exhibition will help you to decide which one to go for. If you're looking to expand your customer base to new geographical market areas, for example, then it might be best to go for an international rather than a local event. However, if you want to introduce a new product to your existing client base then a nearby exhibition will be fine, and you should choose one that is open to the public rather than being B2B focused. Once you've got these objectives in place you can quickly eliminate the trade fairs in your sector that won't help you achieve these.
Speak To Previous Attendees: One of the best ways to find out whether a particular exhibition is worth investing your time in is to speak to companies that have attended it in previous years. Did they find it useful, and would they go back again? If you look around you should also be able to find reviews online. In general, you will find that the more reputable trade fairs are those that are long-established, so look for ones that have been running for several years and had many repeat visitors.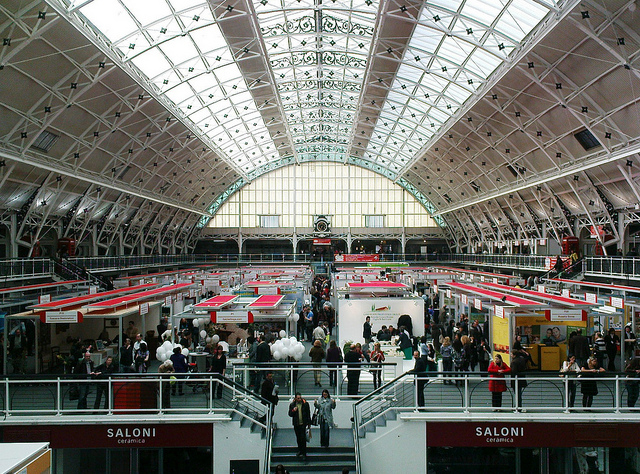 Look At The Other Attendees: Trade fairs will publish a list of attendees on their websites so you can get an idea for the kinds of business contacts you may be able to make. Do attendees include some of the biggest players in your field? If so, this could be an indication of its general prestige. It's a good idea to set up meetings in advance of an exhibition, so are there any companies on the list you would like to speak to? Also, take note of the kinds of customer groups who have been present at previous events. Are they your target audience? If not, you'd be better off looking elsewhere as you don't want to be wasting your time and resources.
Who Will Be Speaking?: Most exhibitions will have guest speaker slots so it's worthwhile taking note of who these will be. The reason for this is twofold: firstly, a good speaker really can provide you with useful industry information; secondly, there are some fairs which will essentially allow speakers to 'buy' their way onto the platform purely to boost the credentials of their company. If you find out that this is the case with a certain fair you're considering, then it's best avoided. You really only want to be attending a credible event for genuine experts in the field.
Facilities: To be successful at an exhibition these days you need a stand-out booth that will draw people in. This includes top quality graphics on pop-up stands, banners and poster displays. You may also, however, want to go for some LED or touch-screen displays to allow your visitors to actively engage with what you're selling. If you want to do this, make sure the fair you're considering has adequate facilities to accommodate this in terms of power, space and so on.
Time Of Year: Another factor to bear in mind is the time the exhibition is taking place. There may be one that looks perfect, but if you want to use it to publicize a product you're launching in September and the event isn't until January, this is useless. Always make sure, therefore, that you bear the timings in mind.
PR Potential: Another big question to ask is what kind of press coverage each of the events you're considering will be getting. Ask the trade show's management if they have any information on who is planning to cover it: this way you can determine whether there will be any particularly good PR opportunities that would make it worth your while exhibiting.
Guest author Chris Jenkinson is a UK based marketing consultant working and writing for RAL Display a supplier of display stands.
Image from flickr.com, used under the Creative Commons license. Image credit: OliverN5.
---