The importance of family should never be underestimated. In these busy times it can sometimes be the case that we don't see enough of our loved ones.  Extended families can be spread across the globe and get-togethers are few and far between.  If you have come to the conclusion that your family needs to meet up for some good old fashioned quality time together, then here are some useful tips from guest author Chris Jenkinson to help with the process!
Put out feelers
Before you actually put pen to paper and start writing out the invitations, make some phone calls and drop some emails making general enquiries to gauge the level of interest in a family party. If the response is positive, get some ideas of numbers and you can take things from there and start inking the invites. Give plenty of notice to everyone so they can clear their diaries. Do not forget anyone, you don't want to offend anybody unduly. It's a good idea to call all guests a week prior to the party, just to give them a gentle reminder.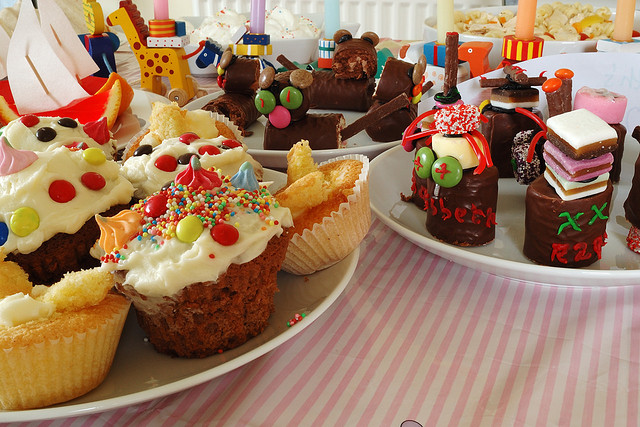 What sort of party is it?
Is it just a general get together or is it celebrating something specific like a significant birthday or anniversary? Maybe it's a party to introduce a new girlfriend or boyfriend to the family, or a new child that has been born.
Choose a venue
How many people are likely to attend your family get together? If numbers are going to be modest, it may be possible to host the celebration in your own home. For larger events consider hiring a function room in a local hotel or make enquiries about the availability of the village hall. City dwellers have greater choice with venues as there are far more restaurants, bars and function room facilities readily on hand. If necessary, consider arranging mini bus hire to transport people to and from your home to the venue. This will take a lot of strain off the car drivers and as many of the guests are unlikely to be familiar with the area, it makes perfect sense.
Focus on food
For a party that takes place at home it is perfectly OK for guests to bring food along with them to help out with the party spread. If a party has a food theme, it often helps narrow down the choices for people when they are considering what to bring along with them. Cuisine themes such as Tex Mex, Chinese, Thai and Indian all work well as do fish and chips and finger buffets. Food isn't everyone's forte so you may want to employ the services of caterers or ask a foodie friend to take care of the 'eats.' Alternatively, if the party is to be held at an independent venue food could be arranged by them.
Be the perfect host
If your family is large and people have travelled from far and wide to attend the party, it is likely there will be some people who do not know each other. Mix and mingle at the party, making introductions as and when necessary. Remember to take photos and films of this special event so that afterwards you can email them to your family.
Charm the children
Organise special games and activities to keep children amused. If young babies are in attendance perhaps baby sitters can be made available to free up their parents for enjoying the party. Parents with young babies may need access to milk warming and changing facilities, so bear this sort of thing in mind.
Musical entertainment
Whether it's a disco or a live band providing the entertainment, music is generally a good idea as it can be a real ice breaker. Make sure the volume is kept at a level where conversation can still take place as there will be many party goers who haven't seen each other for a long time and will want to catch up on the news and gossip.
Organising a family function is not for the faint-hearted. It can take an awful lot of your time and effort, and it won't always feel as if your hard work is being appreciated. However, once you see the warm smiles on the faces of your loved ones as they re-acquaint themselves, it will all be worth it.
Guest author Chris Jenkinson is a UK marketing consultant writing for Britannia Coaches, a mini bus with driver hire company.
Images from flickr.com used under the Creative Commons license. Image Credits:  Party Food by Andrew Stawarz, Young Photographer by antony_mayfield.
---
Related articles