Need a little inspiration to help you start thinking about Christmas?  Guest author Chris Mayhew has great ideas for getting ready for Christmas early.
Yes I know Christmas is still ages away and you are probably already fed up of people referring to the fact that it will 'soon be upon us', but its true that a little preparation  and forward thinking goes a long way when it comes to getting ready for the festive season. It may seem odd to start preparing for Christmas a couple of months early but this will give you a great chance to get a bit creative and show everyone just how much they mean to you.
Most of us are busy all the way through the year but this always gets multiplied when December rolls around, and so you are often left with little time to get things in order. So why not get yourself organised in advance this year and indulge in a few of these creative ideas?
Home Made Wrapping Paper and Tags

Don't you find that Christmas wrapping paper is the same every year? The same images, in the same colours, and nothing seems to be unique. Well how about creating your own wrapping paper so that it will be like no other you come across this festive period? Most people tend to throw the paper in the bin during the mad rush to open their presents but with your home made version they will take the time to appreciate the lengths you have gone to.
It is pretty simple to do as well. Grab yourself a roll of plain brown or white paper from any craft shop, making sure that it is thick enough so that it doesn't rip easily, and then roll it out in a strip on the floor. You can then carve festive stamps out of potatoes or simply buy some readymade ones and then use them to create your chosen motif across the paper. A top tip is to cut square and triangle pieces from the paper and use your stamps to create matching gift tags.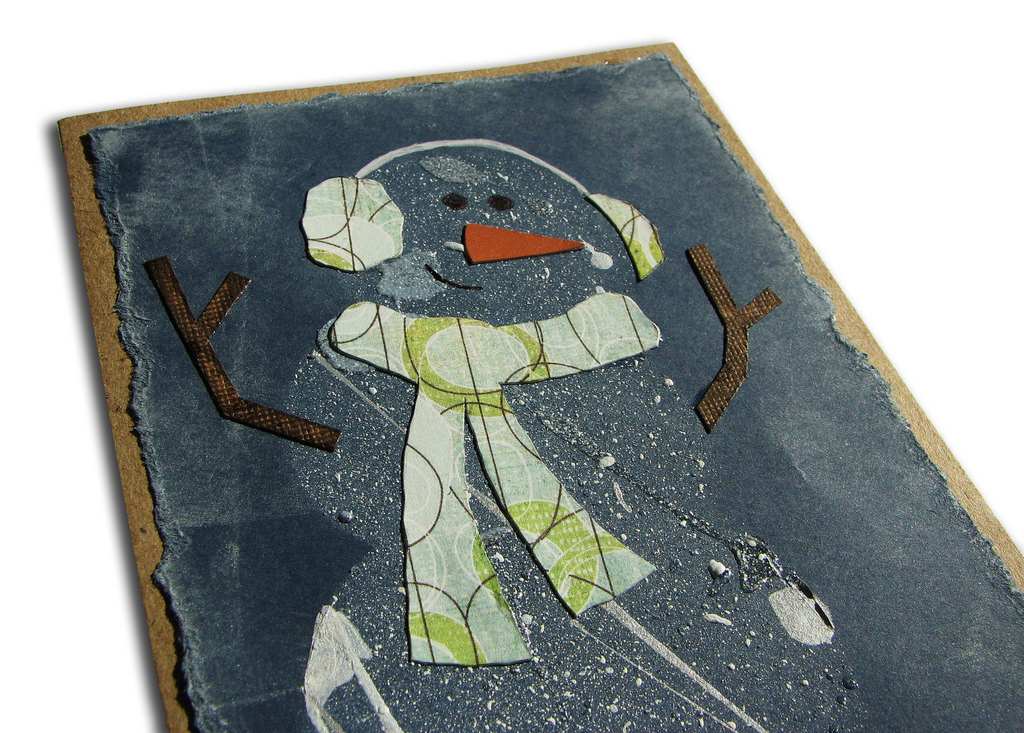 DIY Chocolate Stocking Fillers

Everybody loves to receive chocolate at Christmas, even if there is always a mound of it left when the festive season has come and gone, and these homemade chocolates are great little stocking fillers. All you need is a silicone baking mould which contains your desired shapes, chocolate (of course), and any decorations you would like to use to complete your sweet creations.
Melt the chocolate over a pan of hot water and then pour it into the moulds. Around Christmas you should be able to find some great festive moulds but hearts or even round-shaped chocolates will be just as well received. At this point you could also add in some chopped nuts, sliced strawberries or pieces of honeycomb to really add a depth of flavour to your chocolate treats.
Once you've chosen you desired filling and filled the moulds; you then need to leave them in the fridge to set. It's best to do this overnight but a few hours should do the trick. When the chocolates are dry, all that is left to do is decorate them any way you like and then place them in cellophane bags ready to give out at Christmas.
Gift Baskets
Christmas gift baskets and hampers make great presents at this time of year and by starting early you can distribute the cost evenly over the next few months. This will mean that you're not shelling out for large numbers of gifts from one paycheck and therefor you won't put yourself in a tough financial position around the most expensive time of the year. You can buy your empty gift basket online along with different coloured shred to line it with, cellophane to seal it up with and even beautiful bows to top it all off.
As for what gifts you put into your basket, well that's up to you. You may want to opt for a collective theme to tie everything together or just bring together a variety of different things that you know the recipient will like. Either way, your self-made gift basket is sure to be appreciated, and the fact that you started crafting it early will have meant you are much more prepared for the busy festive period.
Guest Author Chris Mayhew has often prepared for Christmas early and it always brings about great results. He would urge anyone who is looking to create their own Christmas gift baskets to buy them from Your Gift Basket.
Images from Flickr.com used under the Creative Commons license.  Image credits: Christmas Ornaments by …love Maegan, Handmade Christmas Snowman Card by Lauren Manning.
Related Articles