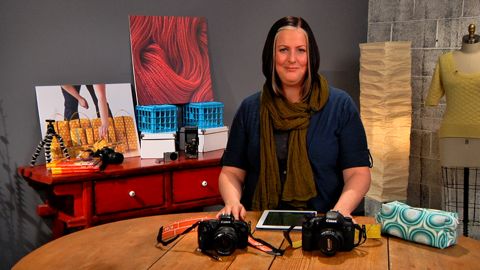 Craftsy's goal is to revolutionize online education by allowing photography enthusiasts to go on location with world-class instructors, learn professional techniques and engage with instructors and fellow students. Craftsy courses are highly interactive, allowing students to ask questions, make digital video notes, and learn using the latest tools. Check out the great course offerings currently available:
I have been very impressed with my experiences with Craftsy – if you are interested in reading more about Craftsy's online classes and how they work, you may like my two articles: Online Class Review: Shoot It! Product Photography by Craftsy and Fab Felt Christmas & Holiday Crafts Online Course ~ A Review.
Disclosure: I am an affiliate of Craftsy and will receive a small commission if the links above are used to make a purchase. Nevertheless, my opinions are 100% my own and may differ from yours.
---
Related Articles