Welcome to the You are My Sunshine Mother's Day Blog Hop!
Hosted by Rude Mom
From Rude Mom: I decided to name the hop You Are My Sunshine because my son D.J., who has autism, sings that song to me daily when he gives me hugs…what better why to say I love you than to have your 12 year old son singing that song to you daily. He is one of my reason for living and he makes me proud to be his mother. I know there are moms out there who don't have that anymore for some reason or another, but that doesn't mean that on Mother's Day they shouldn't be remembered. Being a mother is one of the hardest jobs on this planet and comes with absolutely no pay, except the unconditional love of a child. We want to say thank you to all of the mothers out there by throwing the best Mother's Day Hop you have ever seen!
It's time to kick-off the Mother's Day Blog Hop! Join me and my blogging friends for a bunch amazing giveaways for our mommy readers! Moms have a very hard job and if we are only going to get 1 day a year to celebrate then we are going to do it big! At the bottom of the post you will see a TON of links to different giveaways. Feel free to enter as many as you like and good luck!!!
~~~~~~~~~~~~~~~~~~~~~~~~~~~~~~~~~~~~~~~~~~~~~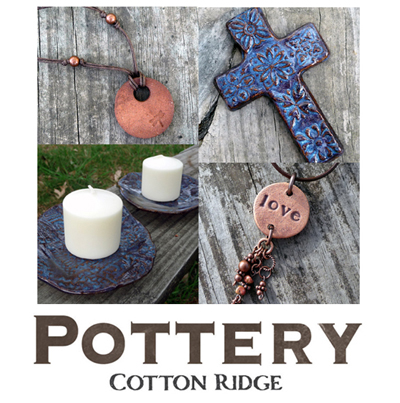 Cotton Ridge Pottery Gift Certificate Giveaway
Cotton Ridge Create! is pleased to join the blog hop giveaway to celebrate Mother's Day! I am giving away a $50 Gift Certificate to the Cotton Ridge Pottery Etsy Shop.   (The Gift Certificate can be used toward shipping and handling charges.) My giveaway is open World Wide and ends at midnight CT on May 12.  All entries are optional, must be 18+ to enter.  Winner will be contacted by email within two days of ending date, and will have two days to respond or another winner will be chosen. All winner's entries will be verified.
Please enter on the Rafflecopter form below, then hop on to the next blog giveaway! Enjoy!
---
More Cotton Ridge Giveaways