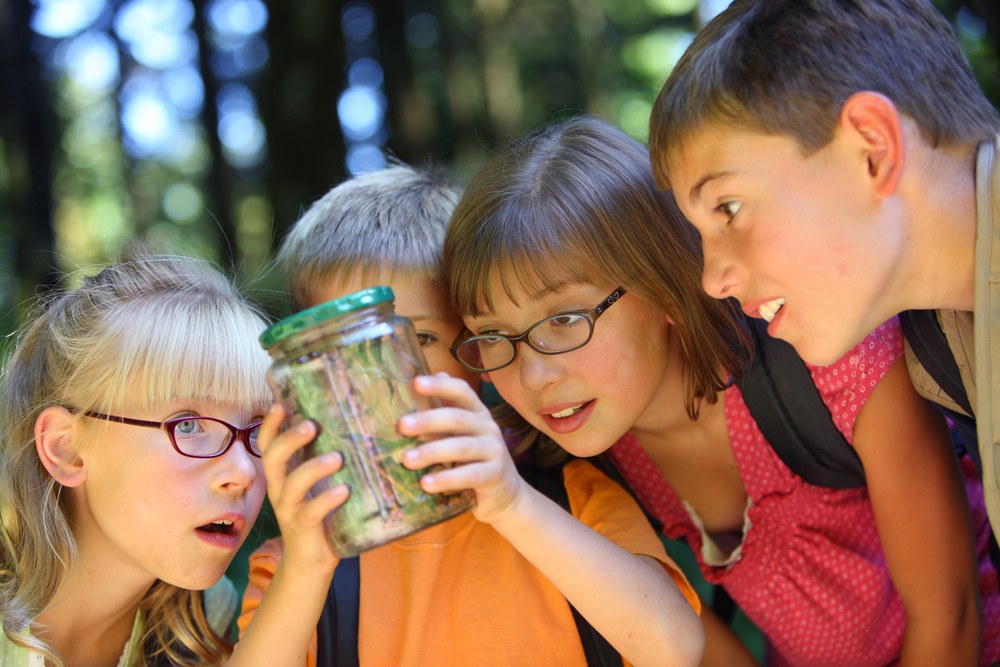 This featured post is from guest author Grace Bailey.
Undoubtedly, everybody wants their child to grow up and become a sensible and creative person. We all know that kids to have plenty of creative tendencies and hidden skills, however, it is a question of time and approach to help these skills show and be developed. Creativity in every single child can be developed. In order to help our children become creative, their sense of adventure and natural curiosity needs to be fostered. Kids are always keen to learn, they are pretty much like sponges that absorb new information. The more things they find interesting, the more new ideas they will come up with. Creative thinking can be enhanced in various ways and you, as a parent can do many things to help. Some are obvious, while others – not so much. Here are a couple of ideas on how assist kids in developing their creativity.
Believe in your child
Any kid with enough self-esteem will be confident enough to try new things and have trust in his/her own skills to be creative. Prepare a supply of crafts and arts to make together. Encourage your son or daughter to make personal Christmas or Thanksgiving cards. Encouragement is the key.
True, the cards created might not be as aesthetic as the ones you can get from the novelty store, but they bear a sense of imagination and creativity. That of your own child. By congratulating him/her for a job well done and displaying your deepest satisfaction with the overall result, the child will do nothing less than to want to create even more. Do your best to show that you value your child's creations. This is sure to boost the confidence level.
Read him/her plenty of stories
By reading to your child a lot of different fairy tales and various short stories from countries from all over the world, you will definitely contribute a lot in helping your child's imagination develop. Turn it into something like a tradition of your – a couple of stories each day, especially before sleep. This is when a child's mind is most prone to working. The fairy tale will stimulate the young mind, which will result in vivid dreams. After some months of fairy tales-reading, encourage your child to write a story of his/her own. Who knows, s/he might have certain writing abilities. Regardless of whether this is actually true, encourage further creation to take place.
Play pretend
Children start playing 'pretend' form the earliest age. You know, pretending to use a banana as a  telephone, or to drink tea from an empty toy cup. This is an activity that highly develops their imagination. As kids grow older, the 'pretend' game gets more and more sophisticated, so to say. Whatever the pretending, it's all good. Doesn't matter if it is pretending to be a king or Batman, never discourage your kids by saying things like – 'Stop fooling around'! Imagination is stimulated, which, at a later stage of life can result in 'real' creativity.
Play with puzzles
This doesn't only mean jigsaw puzzles, but all sorts of mind boggling games. Kids perform well at such, sometimes even better than adults, because they don't have their restricted way of thinking, but often think outside the box.
Do not criticize
This is the last thing you will want to do. Criticism will put your child off of creating and might even make him/her never want to go back to it. Rather show support in everything your child does.
Remember – all children have creative tendencies. They just manifest them differently and at different stages of their life.
---
Grace is a housewife and writer keen on flowers, Italian food and house organizing. You can also enjoy her tips on Clapham storage ideas and suggestions for creating a better home.
Text and image copyright 2013 Grace Bailey.
Related articles