Kiwi Crate Review
I was excited to receive our first Kiwi Crate shipment on Thursday! Even though it is a Christmas present, I opened it to review the quality of the materials and instructions. It was a pleasant surprise to discover that our box included more than the craft materials and a few simple science activities as I had expected. Here are a few of my observations:
The craft supplies were made of quality materials.
The Oil Pastels included are a well-known brand name (Pentel).
The crafts include a simple craft using stickers and a more advanced art activity featuring the pastels and watercolor paints. (The instructions are thorough and include several color photos.)
The science activities for this crate revolve around the Antarctic, penguins and ice. The materials include a penguin ice cube tray and an idea book for several related learning activities.
The materials include educational information on Penguins and a link to a page on the Kiwi Crate web site where we can find out more information on the Antarctic!
Overall I couldn't be more pleased with our first crate – I believe this Kiwi Crate subscription will fit in perfectly with our preschool learning activities at home! It will be nice to complete them at our own pace, and some of the supplies will last long enough to do several other projects, too. (The image at the top of this post shows the contents of the crate we received yesterday, and is from Kiwi Crate. I took the other two photos included in this post.) Although we plan to continue to make other crafts and find age-appropriate learning activities, it will be nice to have this box arrive each month with pre-planned fun (oh – and learning too)!
Kiwi Crate's subscription service is aimed towards children who are 3 to 7 years old.  It would be a great after-school activity for kids who go to public or private school, and a wonderful addition to a homeschool curriculum as well.  The activities are aimed toward encouraging creativity and the excitement of discovering new things.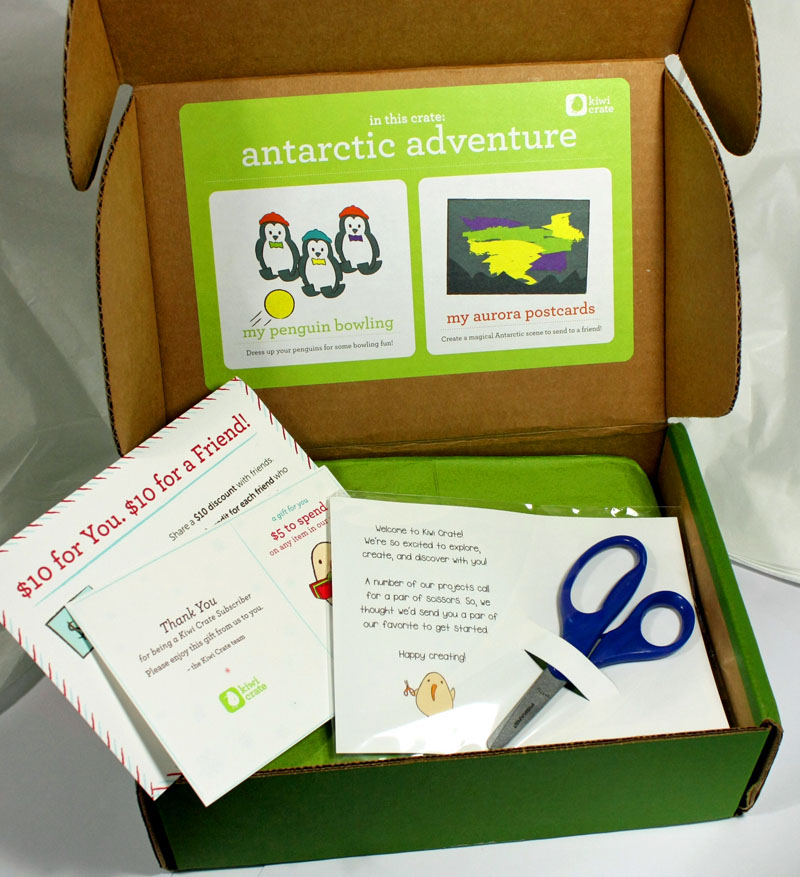 About The Subscription Service
When you subscribe, your child(ren) will receive a box each month containing materials and instructions for several art, craft, and science activities. For $19.95 including shipping, the box will be delivered to your door. Order by noon PST on December 19th for Christmas Delivery!
Recently featured in InStyle, Parenting Magazine, and US Weekly, Kiwi Crate has also been awarded Dr. Toy 100 Best Children's Products of 2012, Parent's Choice 2012 Gold Award, and an Oppenheim Gold Seal Best Toy Award. Kiwi Crate is already a celebrity favorite, and is sure to delight the little ones in your life!
Kiwi Crate offers four subscription levels, all shipped for free:
Monthly Subscriptions – $19.95 a month
3 Month Gift – $59
6 Month Gift – $110
12 Month Gift – $220
Limited edition crates and projects can be found in the Celebration Shop:
Crafty Christmas – $19.95 + shipping*
Handmade Hanukkah – $19.95 + shipping*
Gifts Made by Me – $19.95 + shipping*
Stocking Stuffers and Party Favors

Disclosure: I purchased the Monthly Subscription for my family. However, I am an affiliate of Kiwi Crate and will receive a small commission if the links above are used to make a purchase. Nevertheless, I only recommend companies and products that I believe will be of benefit to my readers.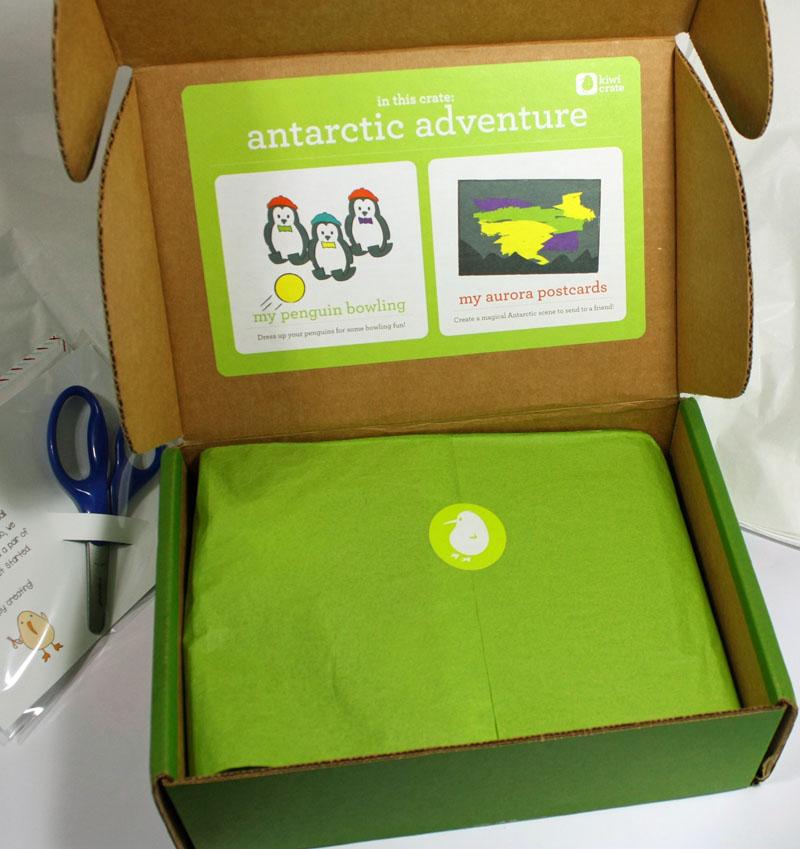 ---
Copyright 2012 Kathryn Depew
Related articles