Two Surprise Gifts ~ Two Books ~ Four Winners!
This Giveaway is for two Surprise Gifts and two Dollhouse Miniatures Hardcover Books.  Four winners will be drawn randomly.  The first and second names drawn will each receive a surprise gift of dollhouse miniatures worth at least $20 each. The third name drawn will receive Classic Dolls Houses by Faith Eaton, and the fourth  name will receive Decorative Dollhouses by Caroline Hamilton.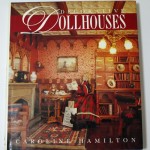 The drawings for the two books are open to U.S. residents only, but the drawings for the surprise gifts are open world wide!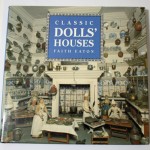 While you are here, please visit the Cotton Ridge Create! Miniatures Gallery and Miniature Tutorials!  If you are interested in featuring your handcrafted miniatures or tutorial, please visit the Guest Post page for more information.
Thank you for visiting my blog!
You may also be interested in: Cotton Ridge Miniatures Clearance Sale – Shop Closing September 30
Find more giveaways on Pinterest.
---
---
Please see the links to more giveaways below!
Enter
To enter the giveaways below, simply click on the thumbnail link to go to the giveaway page, and follow the instructions.
Submit
If you would like to submit your Art & Handcrafts Giveaway link and thumbnail below, please:
Be sure your item is family-friendly and related to art, handcrafts, photography, miniatures, gardening, sewing, quilting, etc. (If you have another type giveaway, please visit the Cotton Ridge Designs, LLC General Giveaways Linky)
Include the ending date (i.e. 9/1).
Note if there are country restrictions (i.e. US-only, US-CAN only, etc.).
Use this format: Giveaway Name (US – 9/06)
I will delete links as the giveaways expire. Links added here will also automatically show up on my Cotton Ridge Create! Giveaways page and Cotton Ridge Designs, LLC Giveaways page. Thank you for visiting Cotton Ridge Create!


---
Copyright 2012 Kathryn Depew
Related articles