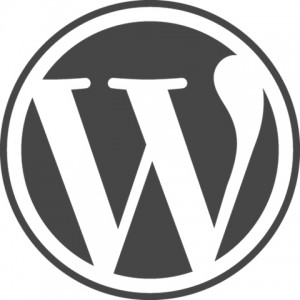 The WordPress Plugin Directly is rather daunting – as of today, "19,789 plugins, 311,654,193 downloads, and counting." I currently have five WordPress sites, and am experimenting with different plugins as new ideas pop into my head or I see something on another blog that I admire.
Cotton Ridge Designs, LLC
Cotton Ridge Create!
Cotton Ridge Miniatures
Cotton Ridge Pottery
Cotton Ridge Homeschool

Here are a few plugins that I've found very useful in my first eight months of blogging.  These are all free except for Akismet, which costs $5.00 per month and covers all of my blogs.

Advertwhirl
Advertwhirl is an advertising campaign manager for WordPress. You can schedule and rotate ads and access campaigns through shortcodes or a widget.  I use it mostly to rotate ads, and to automatically add an advertisement to the end of my posts.  The downside – it doesn't always work properly, but for the most part it is a great tool.
Akismet
"Used by millions, Akismet is quite possibly the best way in the world to protect your blog from comment and trackback spam."  This plugin works great – once in awhile a spam comment will make it through, but not very often.  I installed it on all five of my WordPress sites, and it only costs $5.00 per month.
Broken Link Checker
Checks your blog for broken links and missing images and notifies you on the dashboard or by email when they are found.   Also very helpful.  A side note – I noticed when I link to Amazon products using the "Visual" Screen, the links always break.  If I copy and paste them directly into the HTML screen, this problem is avoided.
Image Widget
Add images to your sidebar using a widget.  Upload the image directly into the widget – very quick and simple!  I used this to create custom headings in the sidebars on two of my sites.
MailChimp Widget
Simple widget to add a MailChimp email newsletter signup form to your sidebar.  A side note – I've been using MailChimp for just a few months and have just begun to explore all of their features.  So far I've found it relatively simple to use.  I can keep track of four different mailing lists, and send newsletters using professional-looking templates.
No Self Pings
"Keeps WordPress from sending pings to your own site."
Social Media Widget
Add icons with links to all of your social media and sharing site profiles to a sidebar using a widget.  Custom icons available, too.  I like having the icons all in one place on the sidebar.
Special Recent Posts
Use a simple widget to add your latest posts with thumbnails to your sidebar.  Really like this one!
Zemanta
As you are writing a post, Zemanta provides related images, articles, links and tags.  Click on the ones you'd like to use in your article.  This can help increase traffic over time, as the writers of the blogs you "ping" take notice.  It includes related articles from your own blogs, as well.
---
Copyright 2012 Kathryn Depew
Related articles